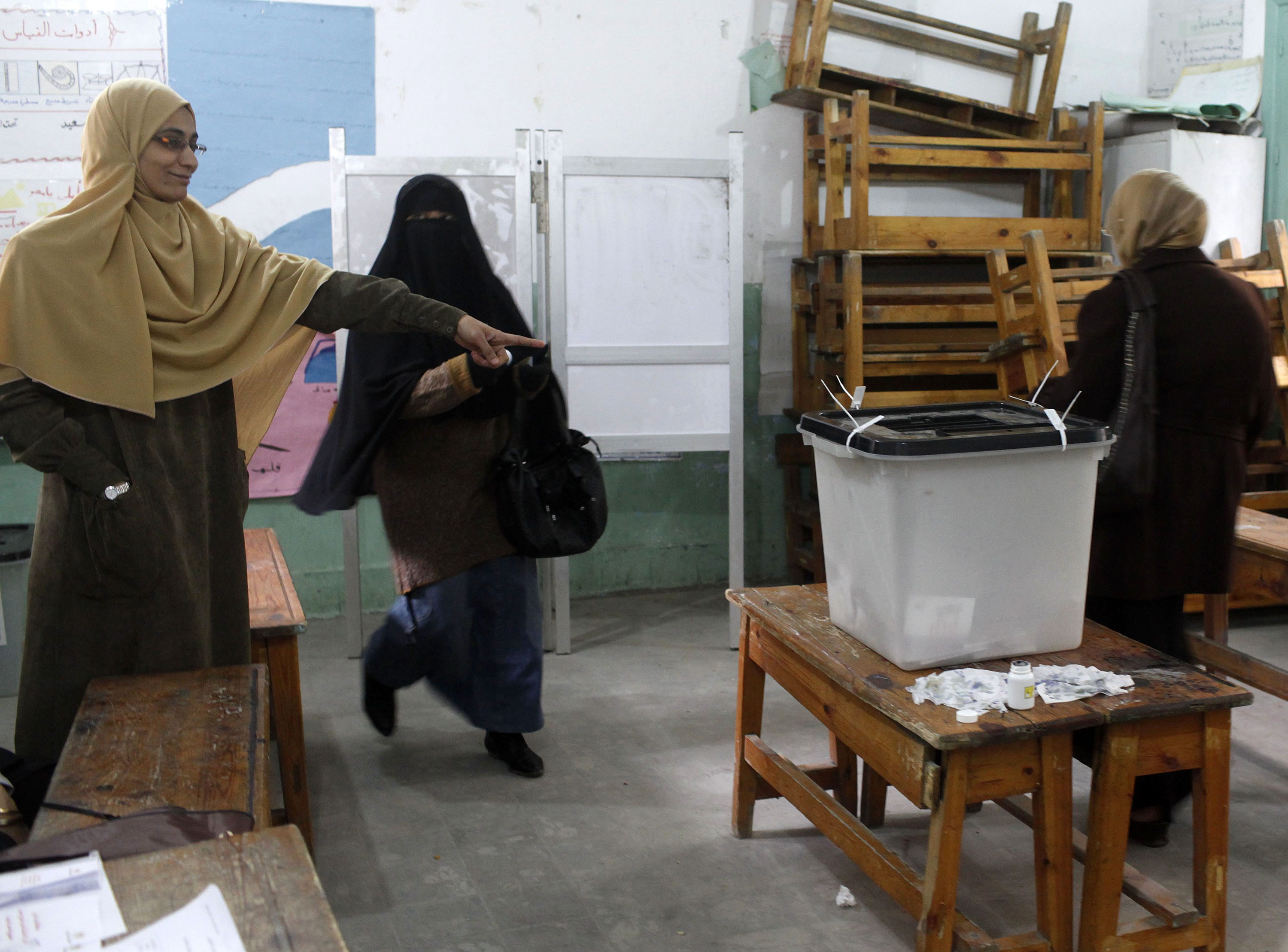 An employee points to a ballot box at a polling station in Alexandria, December 15, 2012. REUTERS/Asmaa Waguih
The April 6 movement, which played a prominent role in last year's uprising, monitored violations at Egypt's constitutional referendum on Saturday.

The movement's operation room issued a report with some of the complaints it received from different governorates.

The complaints varied from delay in the opening of polling stations in Cairo, Daqahliya, Sharqiya and Assiut to the absence of ink – used to ensure no one casts vote twice - in different polling stations.

One of the voters reported that she doubted the identity of a judge in a polling station in Cairo and when she asked for an identity check it was revealed that he is not a judge but an employee.

Meanwhile, another voter was prohibited from voting after insisting upon checking the identity of the judge first, and another turned out to be a teacher not a judge.

In Mansoura, it was reported that a judge fills the ballots himself.

The supreme committee for overseeing the referendum expelled all journalists from polling stations except for the state TV journalists.
The operation room stressed that the voting cards were not sealed or stamped and that the watermark is blurred.