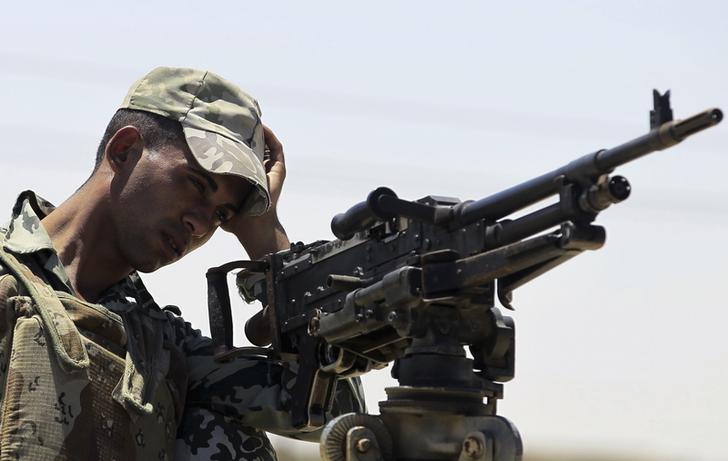 An army soldier in Sinai - Reuters
CAIRO, Jan 13 (Aswat Masriya) Two militants were killed on Monday in Sinai before planting an explosive device in Sheikh Zuwied's International road, military sources said.

According to the military sources, the two militants were riding a motorcycle bike when the explosive device they were carrying exploded before they reached their target that was an army checkpoint.

Militant attacks in Sinai left at least 200 police and army personnel killed since the military's ouster of Islamist President Mohamed Mursi in July after mass protests against his rule.

Security forces have launched a military campaign to liquidate militants.