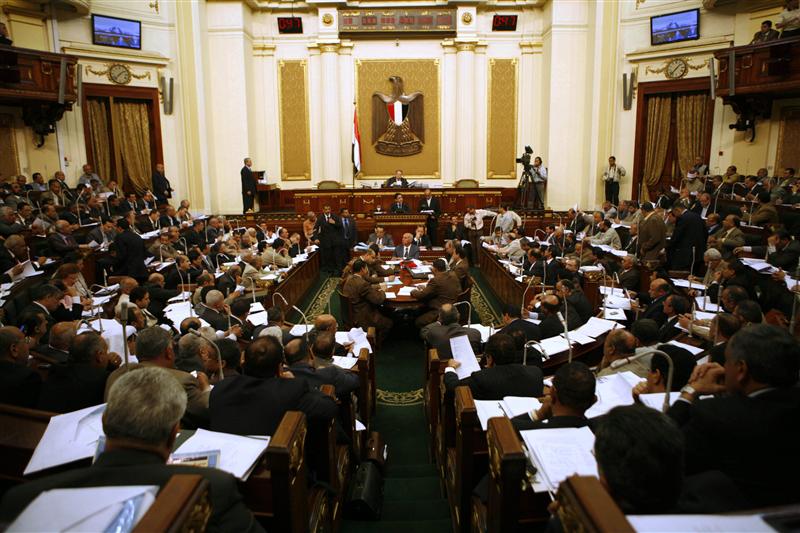 A previous session of the Egyptian Parliament – photo by: Amr Dalsh - Reuters
The Building and Development Party's electoral lists in the upcoming parliamentary elections will include Coptic candidates as long as they meet the criteria the party requires for those who will apply for candidacy, head of the party Nasr Abdel Salam has told Aswat Masriya.
The party has no objections to placing a woman high up on the list if she fulfills the party's criteria, Abdel Salam said.
If the female candidate is wearing niqab (full-face veil), her picture as a candidate will be included as is, he explained.
If she is not wearing niqab, her picture may be included as is as well and there is no harm in that since she will mingle with men.
The Building and Development Party is the political arm of the Islamic Jama'a.
A number of fixed criteria upon which candidates, from the party and otherwise, will be chosen has been set, Abdel Salam added.
"The most important of these criteria is that this person is known to be honest among people of his constituency, to be a servant of the people ... and to preach for virtue."
"These criteria are given to the party's secretariats in all governorates to present them for those interested in applying for candidacy on the party's lists to contest the elections," the party head stated.
Abdel Salam denied the party has any electoral alliances with other Islamist parties so far.
"There are negotiations and discussions with other parties and revolutionary powers regarding the upcoming elections in preparation for making a final decision on whether to make an electoral alliance or to contest the elections individually," he said.
"If the party decides to make an electoral alliance, it does not necessarily have to be with Islamist parties," Abdel Salam added.
He predicted that the Islamist current will achieve a parliamentary majority in the coming parliament.