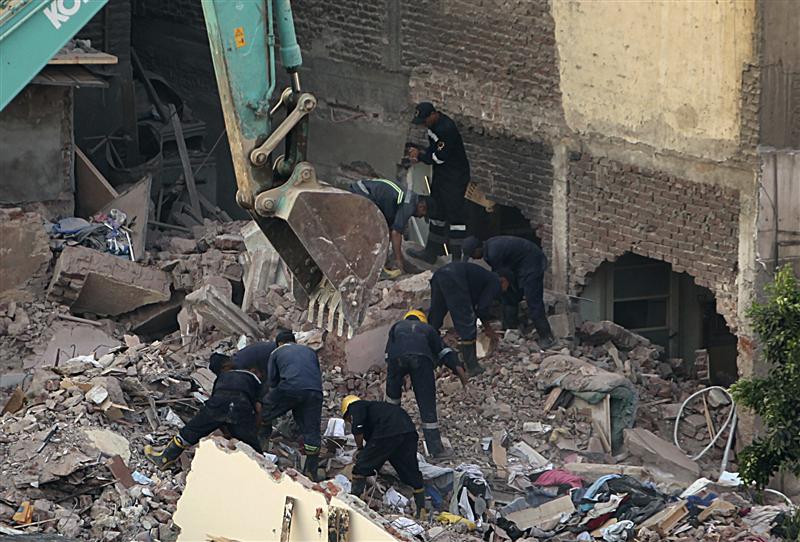 An archive photograph from a previous Alexandria real estate collapse - Reuters
Four people were found dead under the rubble of a collapsed eight-story building in Alexandria on Wednesday morning.
Rescue efforts are ongoing as an official expects more bodies to be found under the collapsed building of 24 flats.
According to the governor, the East Alexandria building that collapsed during the early hours of Wednesday was established without license.
Similar incidents are not uncommon in Egypt as many buildings tend to breach regulations, commit grave architectural errors and lack maintenance.
In October, four people were killed and others were injured when a building collapsed in West Alexandria while 19 people were killed in July when another building collapsed in the North Coast.