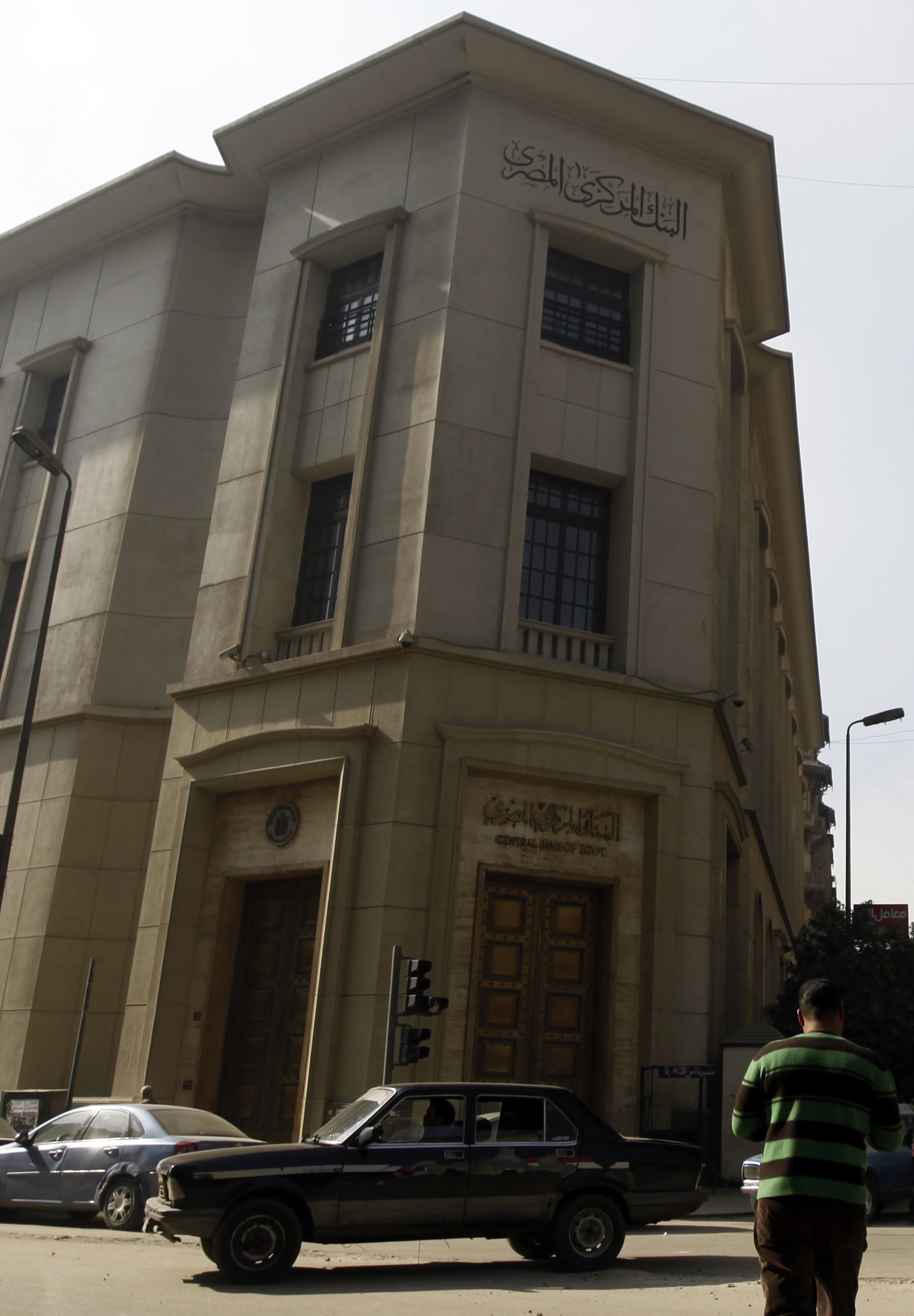 People walk in front of Central Bank of Egypt Headquarters in Cairo December 30, 2012. REUTERS/Amr Abdallah Dalsh
Egypt's foreign debt reached $38.8 billion by the end of 2012, a Central Bank of Egypt report said on Thursday.
Foreign exchanges rates account for the rise in the amount of the country's foreign debt, the Middle East News Agency stated.
Domestic debt rose to $1.38 trillion by the end of December 2012, the report said.
Economy indicators declined during the past two years amid political turbulences that erupted since former president Hosni Mubarak was toppled in 2011.
Egypt is quickly exhausting its foreign reserves which are needed for food imports. A decline in tourism and a high budget deficit contributed to waves of street violence.