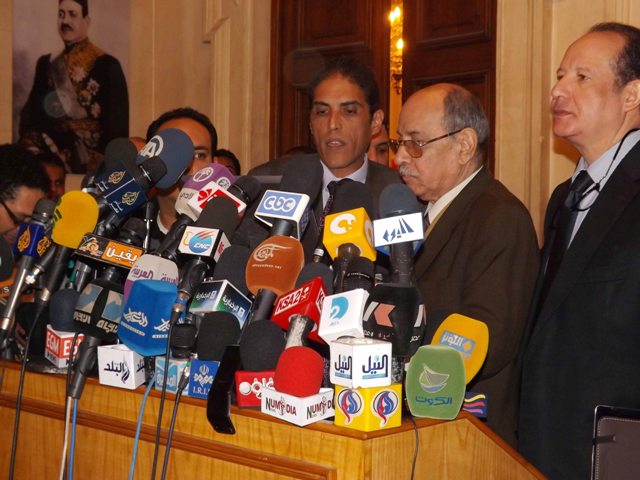 The National Salvation Front at a press conference - Ahmed Hamed/Aswat Masriya
Negotiations are ongoing between the Dostour Party and the Social Democratic Party over the possibility of merging into one, Dostour Spokesman Khaled Dawoud said, considering that the merger would be an important step forward.
"We are not talking about an electoral alliance because no date has even been set for the elections yet," Dawoud told the state news agency MENA.
He added that the two parties share similar views, especially in terms of taking a stance against excluding Islamists, which he accused the current government of doing.
Egypt's government was chosen by the army after it ousted Islamist President Mohamed Mursi following mass demonstrations in June.
Dawoud added that the parties formed a committee three months ago to study the possibility of uniting but its efforts were delayed in light of the 30 June events and the violence that followed.