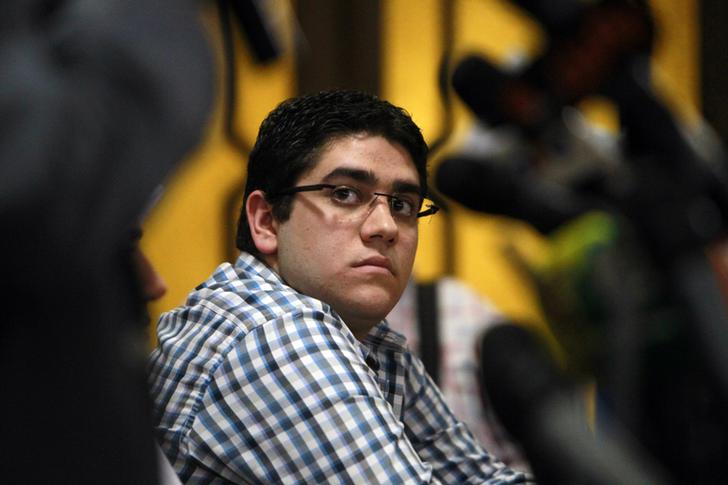 Abdallah Mohamed Mursi, son of Egyptian ousted president Mohamed Mursi, addresses a news conference in Cairo July 22, 2013. REUTERS/Mohamed Abd El Ghany
CAIRO, July 18 (Aswat Masriya) - Authorities arrested on Friday morning Abdallah Mursi, son of deposed President Mohamed Mursi, in a train headed to Upper Egypt.
Abdullah Mursi, whom the authorities consider a fugitive, was previously convicted in a hashish possession case.
Mursi, 19, was arrested while boarding a train bound for Upper Egypt, the state-run Middle East News Agency said.
Earlier in July, a court ruled to jail Mursi and one of his friends one year and to fine Mursi 10 thousand Egyptian pounds.
The verdict, which was made at a Banha court, was in absentia.
At the time, Mursi's attorney claimed that the case was fabricated and Mursi's older brother, Osama, considered it an attempt to tarnish the family's reputation.
The police had arrested Mursi and his friend on their way to Mursi's house in the fifth district in New Cairo after they had been found in possession of two hashish cigarettes.