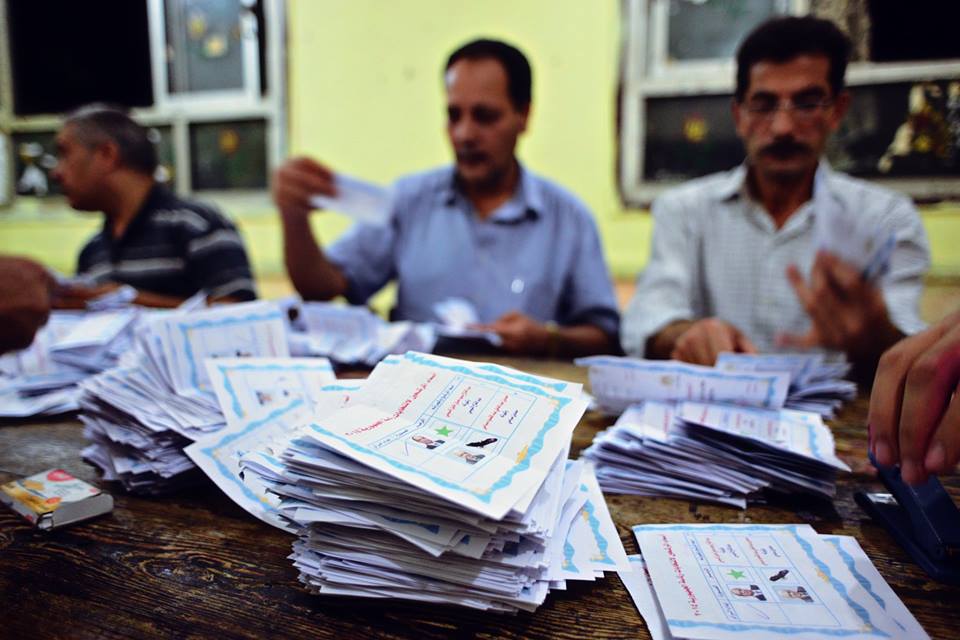 Polling stations have closed their doors and the counting of ballots has begun in the presidential election of Egypt on May 28, 2014. Amir Makar/Aswat Masriya
SHARQIYA, May 28 (Aswat Masriya) Preliminary figures show that former army chief Abdel Fattah al-Sisi won in Sharqiya's Hayhaa village by 819 votes against the 43 that leftist politician Hamdeen Sabahi got.

Overall 899 people cast their votes in the village out of some 7,706 registered voters.