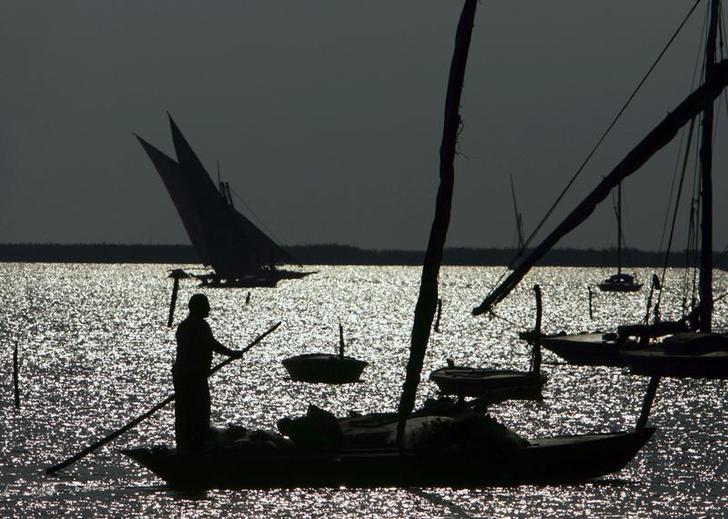 A man rows his fishing boat in Lake Burullus, near the town of Kafr el Sheikh, some 210km (130 miles) north of Cairo, October 9, 2006. REUTERS/Goran Tomasevic
CAIRO, Dec 14 (Aswat Masriya) – Eleven people were killed when a fishing boat crashed into a trade ship in the Red Sea early Sunday, the Suez governor said.
The boat, 'Badr al-Islam', was carrying 40 Egyptian fishermen and sailing in the Gabal al-Zayt region.
Eleven fishermen were rescued, according to preliminary figures.
Al-Araby al-Sarawy, the governor of Suez, told Aswat Masriya that the naval forces and the border guards were collaborating in search for the missing fishermen.
The General Authority for the Red Sea Ports announced the confiscation of the trade ship which caused the accident.
Authority Spokesman Abdel Rehim Mostafa said the ship was carrying 220 tonnes of cargo.
Around 1000 people died in the Red Sea in February 2006 when a ferry sailing from Saudi Arabia caught fire, going down in history as one of Egypt's worst sea accidents.