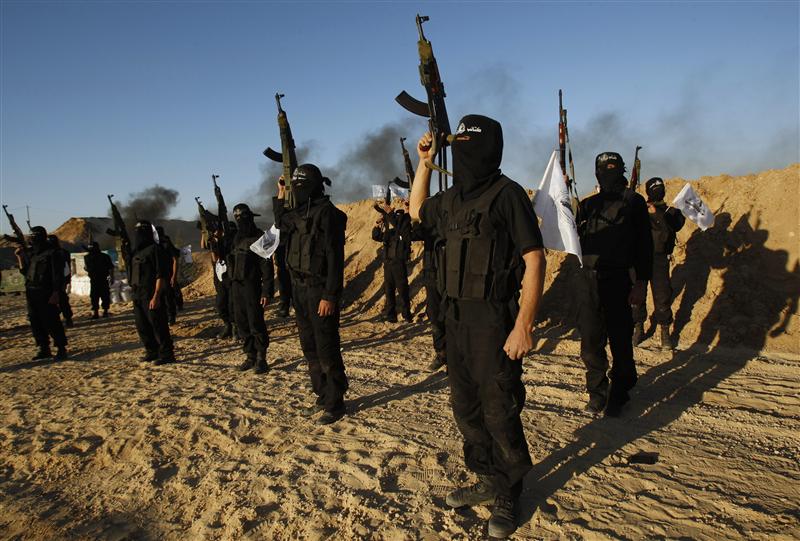 Islamist Militants in Arish - Reuters
CAIRO, Nov 21 (Aswat Masriya) - A Twitter account claiming to belong to militant group Ajnad Misr -Soldiers of Egypt- claimed Thursday evening responsibility for the attack which left five police officers injured in the vicinity of Helwan University earlier that day.
The group, active in the Sinai peninsula, has claimed responsibility for a number of recent attacks against police officers in Egypt's capital.
The group described the attack as a "swift response" to police officers assaulting university students, adding that an improvised explosive device (IED) was used to carry out the attack, in a statement released on Twitter.
The group vowed for more attacks, describing university security and hired security company personnel as "legitimate targets" for them.
Egypt's security forces have intensified their security measures in North Sinai in reaction to repeated militant attacks that target army and police officials, which rose significantly since the military ouster of former President Mohamed Mursi last year. The attacks soon expanded to other areas of the country, including the capital.
A fact-sheet prepared by Egypt's ministry of foreign affairs put the death toll for terrorism acts which took place since January 2011 and until April 2014 at 971, including 664 security personnel.