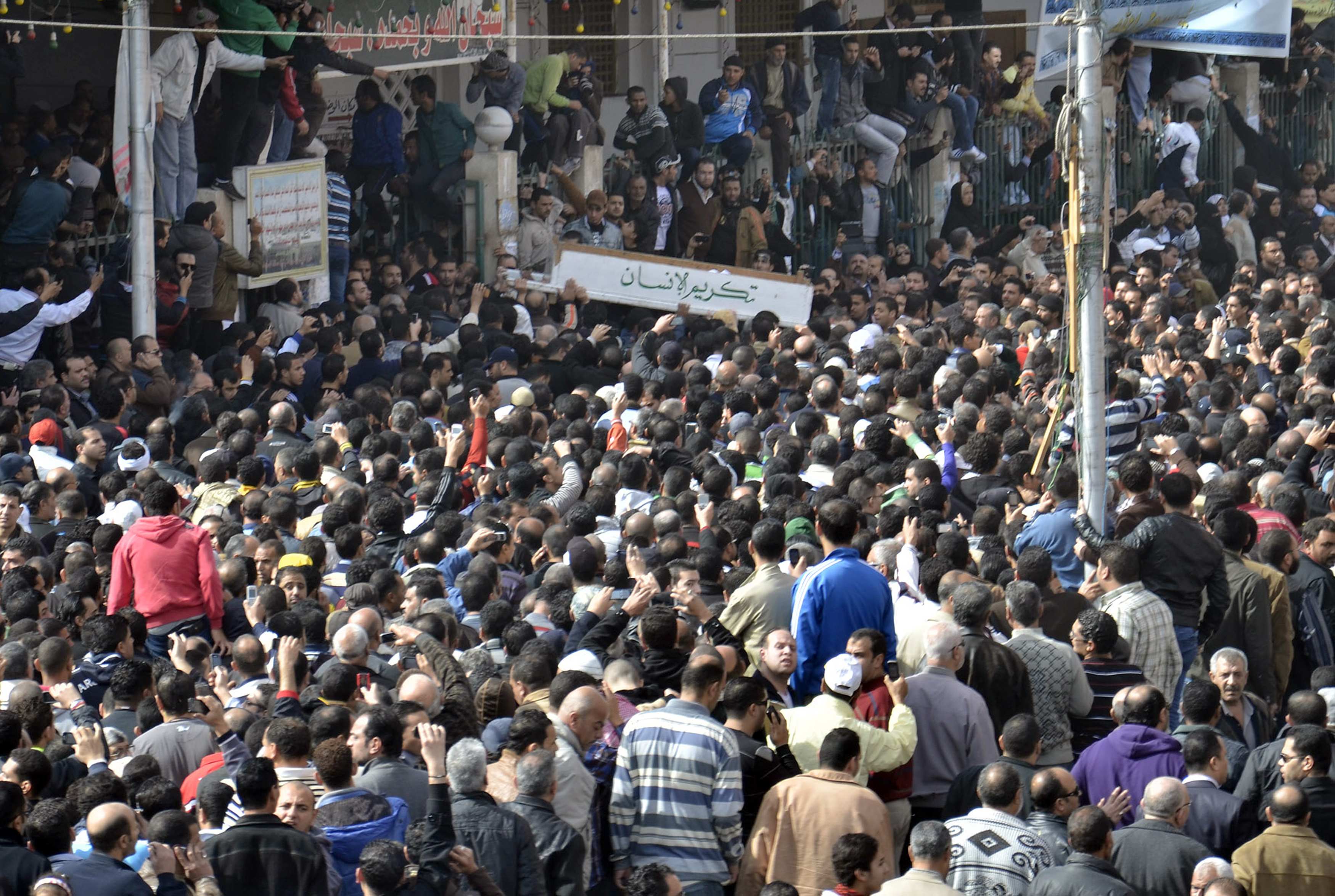 Mourners attend the funerals of 33 people who died on Saturday, during clashes provoked by a court verdict on a deadly stadium disaster last year, in Port Said January 27, 2013. REUTERS/Stringer
Dozens of protesters who belong to Green Eagles (hardcore fans of Port Said's al- Masri football club) brought Port Said's railroad to a standstill on Wednesday.
The protesters demanded retaliation for those who died in previous clashes and sacking the governor of Port Said.
They also demanded that the police do not return to the governorate until the "criminals are presented for trial and the court accepts appeals in the stadium case."
Forty-two people were killed when violence erupted in Port Said at the end of January upon a court verdict that some residents considered unfair. Relatives of 21 defendants sentenced to death for involvement in football riots dubbed as the "Port Said massacre" that left over 70 people.
In an attempt to contain the violence, the president had declared a state of emergency in the governorate, including a curfew.
Hundreds of Port Said residents started a civil disobedience, demanding justice and an apology from the president, which ended in March.
The armed forces were depolyed to secure the city after clashes intensified betweeen the civilians and the police forces.