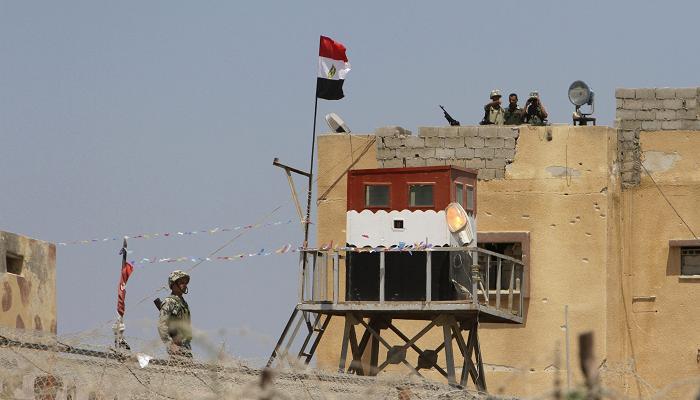 Egyptian soldiers stand guard on the border between Egypt and the southern Gaza Strip, near Rafah August 6, 2012.Ibraheem Abu Mustafa/Reuters
CAIRO, Jun 6 (Aswat Masriya) - An Egyptian court accepted on Saturday the appeal into an earlier court ruling declaring the Palestinian group Hamas as a "terrorist" organisation, overturning a former court decision.
Hamas welcomed today's decision in a statement published on its website. Spokesman Sami Abu Zuhri considered this "a correction of the previous mistake."
A court of urgent matters had ruled that the group was a "terrorist" organisation on February 28.
In the details of its ruling, the lower court accused Hamas of targeting civilians, policemen and military men inside Egypt in attacks it carried out in support of the banned Muslim Brotherhood.
The February court decision was appealed by the State Litigation Authority, which represents the Egyptian government. Hamas welcomed the appeal.
Abu Zuhri said the court's decision to accept the appeal represents confirmation of Egypt's commitment to its role towards "the Palestinian cause" and will have positive impacts on "ties between Hamas and Cairo".
Egypt has banned the activities of Hamas, which governs the Palestinian Gaza Strip, as per a court ruling issued in March 2014 and ordered the closure of all its offices nationwide.
Militants have escalated attacks targeting security forces in Egypt, particularly in the Sinai Peninsula, since July 2013.
Egyptian authorities have been accusing Hamas, a strong ally of Mursi's regime, of supporting these militant attacks. Hamas has repeatedly denied the accusations.