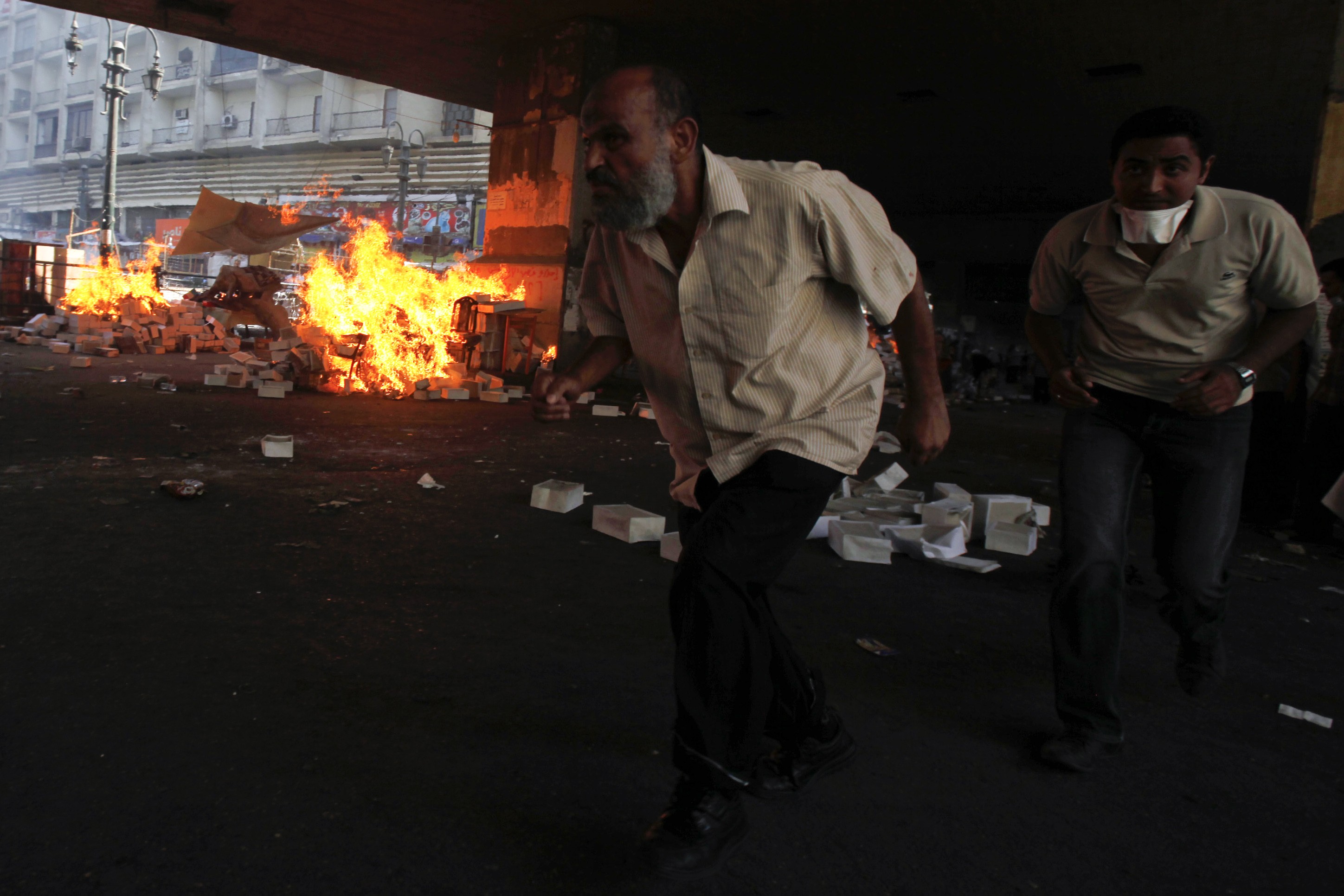 Supporters of deposed President Mohamed Mursi run for cover during clashes in front of Azbkya police station at Ramses Square in Cairo August 16, 2013. REUTERS/Amr Abdallah Dalsh
Egypt's prosecutor-general Hisham Barakat referred 29 people to criminal court on Wednesday for an attempt to raid and attack a police station in Assiut upon the state's dispersal of two-sits held by supporters of ousted President Mohamed Mursi in August.
Investigations have revealed that the defendants, who allegedly belong to the Muslim Brotherhood, had rallied by the police station and attacked it and its security forces with Molotov cocktails and rocks.
The prosecutor's report also said that the defendants were armed and their attack led to the injury of three security personnel.