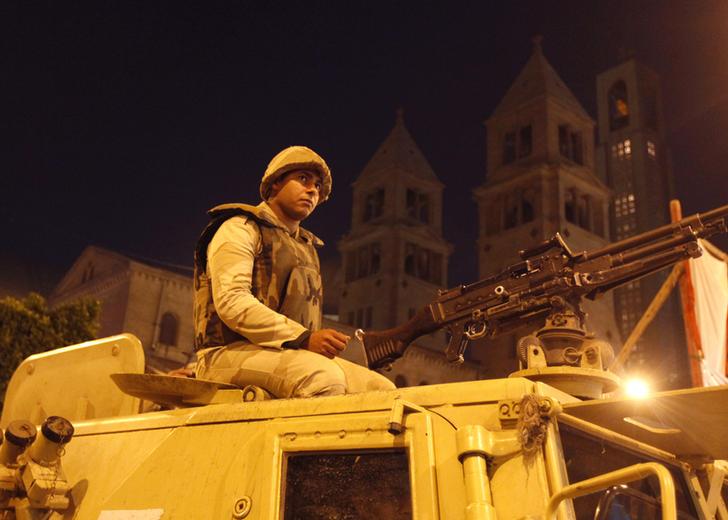 Army soldiers guard the streets during a Coptic Christmas eve mass at the main cathedral in Cairo January 6, 2014. REUTERS/Mohamed Abd El Ghany
CAIRO, Dec 25 (Aswat Masriya) - Seven Muslim Brotherhood "supporters" were referred to the prosecution on Thursday in Upper Egypt's Minya governorate, on charges of planning "terrorist" operations during Christmas and New Year celebrations.
The accused were found in possession of remotely-detonated explosives and molotov cocktails, Minya security said.
Egypt's security apparatus ramped up security measures in the vicinity of churches, monasteries, foreign institutions, and embassies, in anticipation of any outbreak of violence during the Christmas and New Year celebrations.