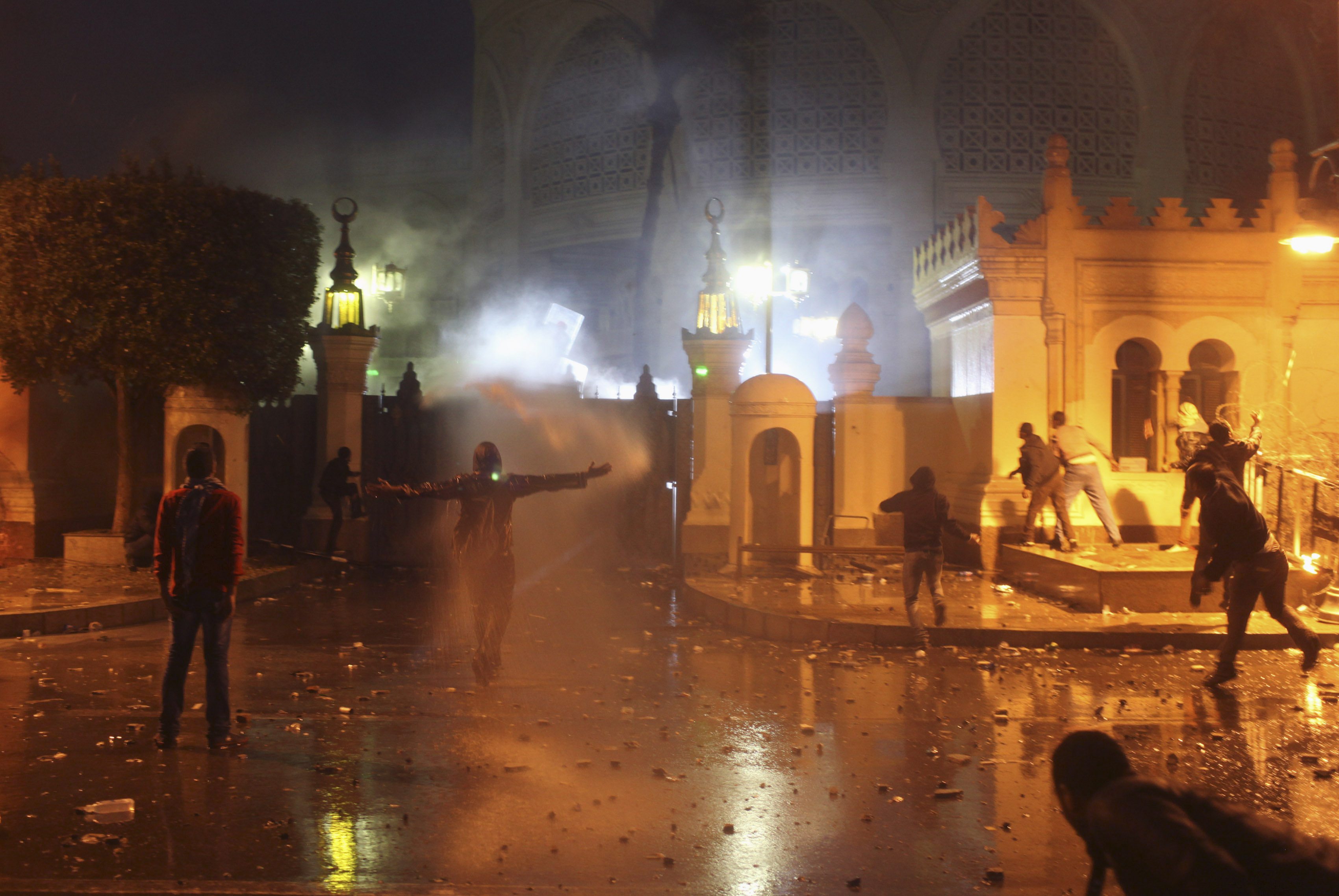 Protesters throw stones and molotov cocktails at security forces inside the presidential palace during clashes between protesters and police in front of the palace, in Cairo February 1, 2013. REUTERS/Asmaa Waguih
Forty eight people on Friday were injured in clashes that broke out between protesters and security forces at Cairo's presidential palace, Mohamed Sultan, head of the Egyptian Ambulance Organisation, told al-Hayah TV.
Confrontations erupted at the palace as protesters hurled stones and petrol bombs at the security forces who retaliated by firing water cannons and teargas to keep the protesters away from the palace.
Egypt's presidency issued a statement calling on all national powers to denounce the ongoing violence and urge their supporters to withdraw from the vicinity of the palace.