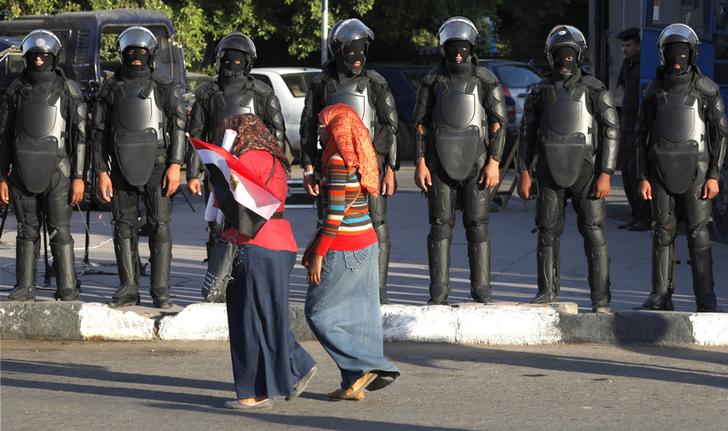 Girls walk past members of the riot police standing guard near a protest against sexual harassment in front of the opera house in Cairo June 14, 2014. REUTERS/Asmaa Waguih
CAIRO, June 25 (Aswat Masriya) A criminal court has adjourned to June 29 the trial of defendants accused of sexually assaulting women in Tahrir Square during celebrations of Abdel Fattah al-Sisi's inauguration earlier this month.
The 12 defendants, who are accused of taking part in five group sexual assaults on June 3 and 8, are accused of kidnapping victims and forcibly sexually assaulting, torturing and robbing them.
They are also accused of attempted murder and attempted rape.
The court had decided to hold the trials in secret as not to harm public decency and protect the victims' identities.