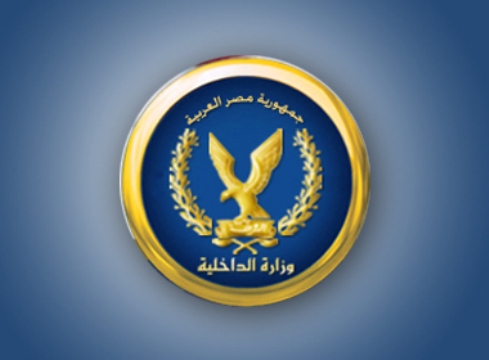 Logo of the Egyptian Interior Ministry
CAIRO, Sept 19 (Aswat Masriya) - The Egyptian security forces arrested on Friday 37 "Supporters of the Muslim Brotherhood" in protests that were called for by the National Alliance to Support Legitimacy, said an Interior Ministry statement.
The protesters were arrested after they gathered outside a number of mosques in Cairo, Giza, Alexandria, Fayoum and Sharkia following Friday prayers.

The Interior Ministry said that the Brotherhood supporters have cut off roads during their protests, which prompted the security forces to disperse them and arrest 37 of them who possessed Molotov cocktails.

The National Alliance to Support Legitimacy, an Islamist coalition that supports ousted President Mohamed Mursi, called on its backers to rally starting today and throughout the next week as part of what it called the completion of the goals of the revolution and retribution for "martyrs".