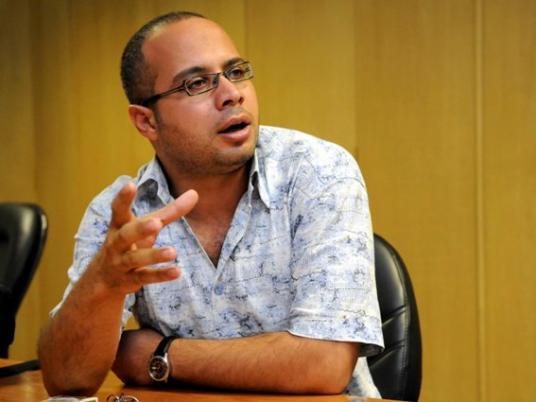 Co-founder of the April 6 youth movement Ahmed Maher - Facebook
Egypt's "April 6" movement has called for a "rage day" against President Mohamed Mursi on the fifth anniversary of its establishment.

"The time has come to say to Mursi, 'enough, you have broken all your promises; there are no programs to reform anything and every day we see destruction in Egypt. April 6, 2013, will be a day of anger; wait for us. Our strength is in our peaceful methods,'" the youth group said in a statement on Monday.

April 6 founder, Ahmed Maher, had announced his support for the Islamist president, against his rival who was associated with the former regime, during last year's presidential election.

The movement compared a speech given by Mursi on Sunday to ones given by the former regime, describing it as "disappointing, especially from a leader who had claimed to have come to fulfill the goals of the uprising."

It criticized Mursi for, what it described as, threatening his opponents for attacking his supporters, but not lifting a finger when "militias" attacked his opponents by the federal palace at the end of last year.
It also criticized him for making allegations prior to prosecution results and pointing to international conspiracies without revealing them.

Mursi had said in the speech that the necessary steps will be taken against politicians and journalists who investigations reveal are involved in funding the violent events.
"There are those who use media outlets to incite violence and those who were proven to have been involved will not escape punishment. All those who took part in the incitement are involved in the crime," the president said on Sunday.

The warning speech followed two days of violent confrontations between his supporters and opponents near the Muslim Brotherhood's guidance bureau that left 200 people injured.