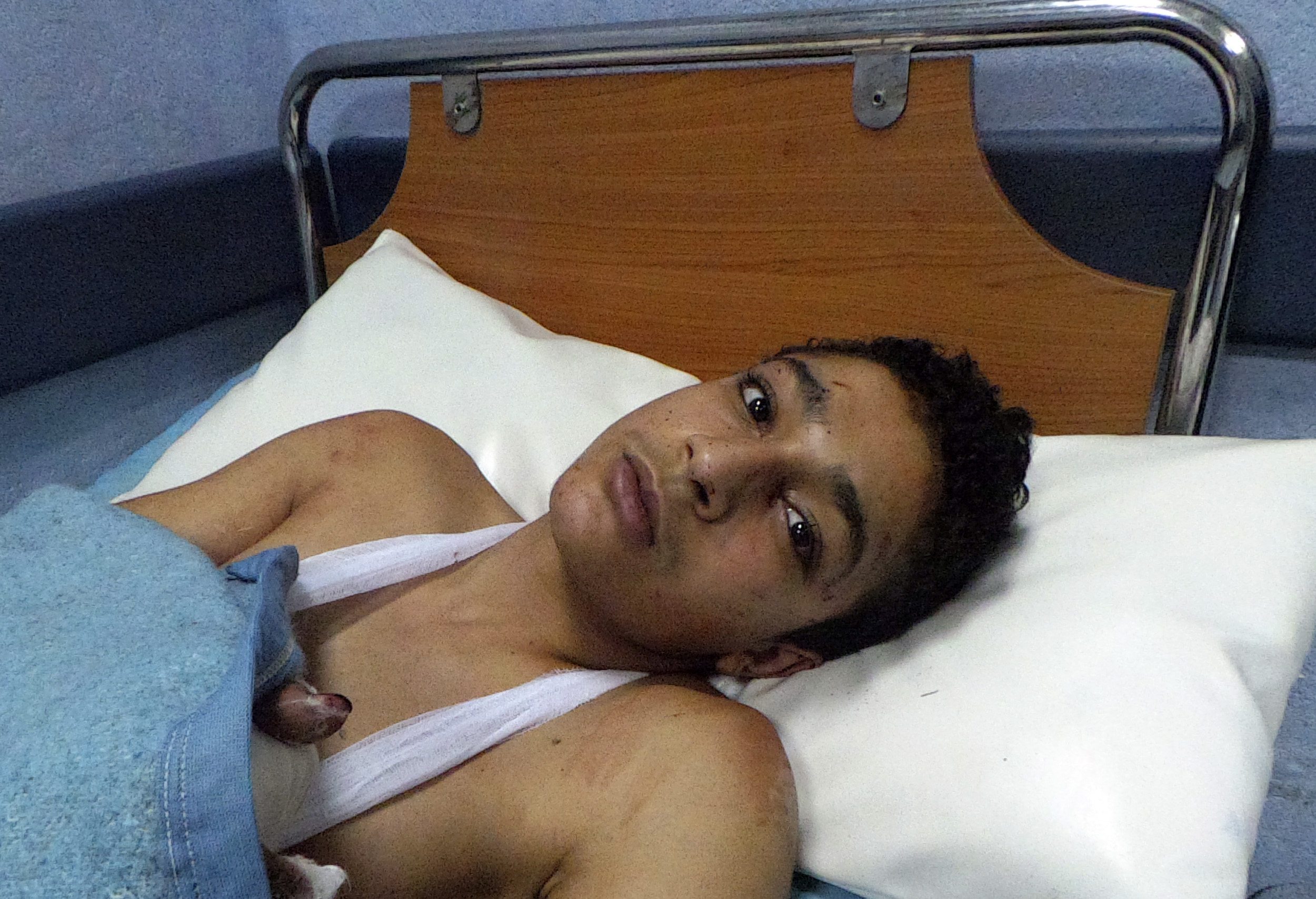 An injured passenger is seen in a hospital in Sharm el-Sheikh, following a bus collision, August 22, 2014. REUTERS/Al Youm Al Saabi Newspaper
CAIRO, Aug 23 (Aswat Masriya) – The death toll for the road accident which occurred in the Sinai Peninsula Friday dawn rose to 44 on Saturday, according to the South Sinai Prosecution.
Two tourist buses collided in a Sinai road on Saturday; one was travelling from the resort city of Sharm el-Sheikh to Cairo and the other was going in the opposite direction.
The prosecution said on Saturday it received reports of unidentified victims and was able to identify the remains of others.
The drivers of both buses were held in custody while the prosecution ordered the burial of the victims.
Passengers with serious injuries included a Ukrainian, a Yemeni and two Saudis, reported state-run news agency MENA. They were transferred to the Sharm el-Sheikh International hospital on Friday.
According to a report released by the Central Agency for Public Mobilisation and Statistics (CAPMAS) in June, the number of car accidents occurring in Egypt in 2013 rose by 0.4 percent when compared to the 2012 figure.