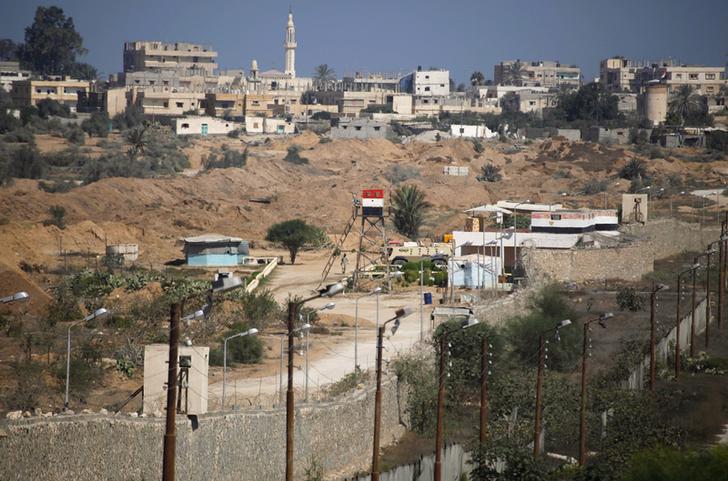 An Egyptian soldier keeps guard on the border between Egypt and southern Gaza Strip September 12, 2013.REUTERS/Ibraheem Abu Mustafa
CAIRO, July 24 (Aswat Masriya) - Army forces killed three extremists and injured two others in a security crackdown in North Sinai on Wednesday night, the army spokesman said in a statement on their official Facebook page.
"The three extremists were carrying rockets on their way to the Egyptian borders, when the army blew up their car," the statement explained.
The army added that two others were injured in a fire exchange with security forces and 16 suspects were arrested.
It also destroyed two car bombs and six improvised explosive devices (IEDs) in areas South of Sheikh Zoueid, 21 motorcycles and 35 hideouts used by extremists, the spokesman reported.
The armed forces have launched a wide-scale security crackdown on extremists, who have been targeting security personnel and institutions since former President Mohamed Mursi's ouster last July.