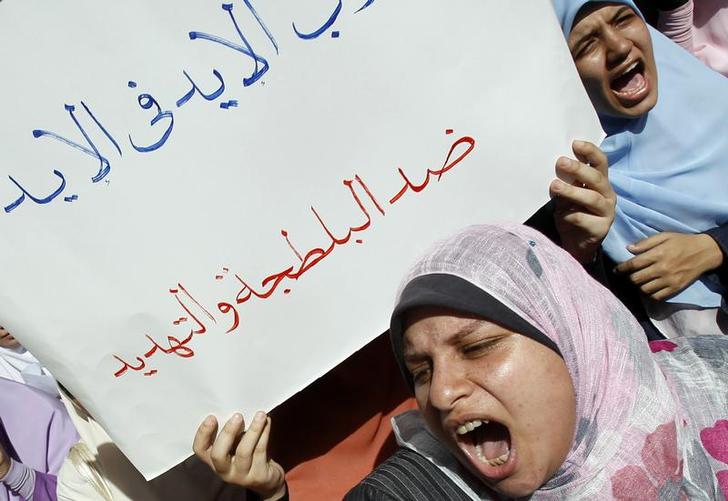 Demonstrators shout anti-government slogans while holding a sign during a protest in Cairo, outside the Ministry of Higher Education, October 18, 2010. REUTERS/Amr Abdallah Dalsh
ZAGAZIG, March 31 (Aswat Masriya) A Zagazig prosecution referred 54 Muslim Brotherhood supporters to criminal court on Monday for inciting violence and rioting in the governorate of Sharqiya.
The suspects are accused of belonging to a terrorist group, violating the protest law, resisting the authorities and disrupting public order.
Other accusations included their possession of inflammable substances, vandalism and encouraging violence against the army and police.
Egypt declared the Muslim Brotherhood a terrorist group towards the end of last year in response to demonstrations against the ousting of President Mohamed Mursi.
Hundreds of Mursi's supporters have been arrested, tried and sentenced since Mursi's overthrow in July.
Most of the group's leaders are also standing trial.