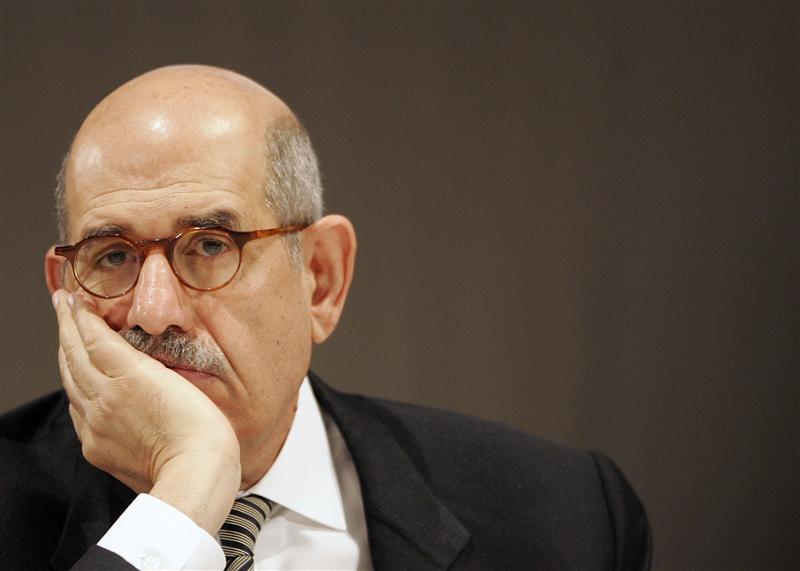 Former Director General of the International Atomic Energy Agency, Mohamed ElBaradei - Reuters
Nobel Laureate and prominent opposition figure Mohamed ElBaradei has criticized Egypt's new constitution that was officially passed on Tuesday.
"Egypt constitution void as it conflicts with certain peremptory norms of international law "jus cogens" e.g. Freedom of belief, expression etc," the former director of the International Atomic Energy Agency posted on his Twitter account on Wednesday.
President Mohamed Mursi signed into effect a constitution written by his Islamist allies who helped put him into office on Tuesday after more than 60 percent of Egyptians showed approval through a two-stage referendum.
Opposition forces have widely criticized and protested the text accusing it of favoring Islamists and undermining human rights and social freedoms.
Islamists however believe the charter will help pave the way for stability and economic recovery.
Now that the constitution has passed, Egypt's upper house of parliament has assumed legislative power from Mursi who had held it following that dissolution of the People's Assembly.
The Shura Council, who convened today following the appointment of 90 new members, is expected to draft a new parliamentary elections law to pave the way for the election of a new house of representatives within the next two months.