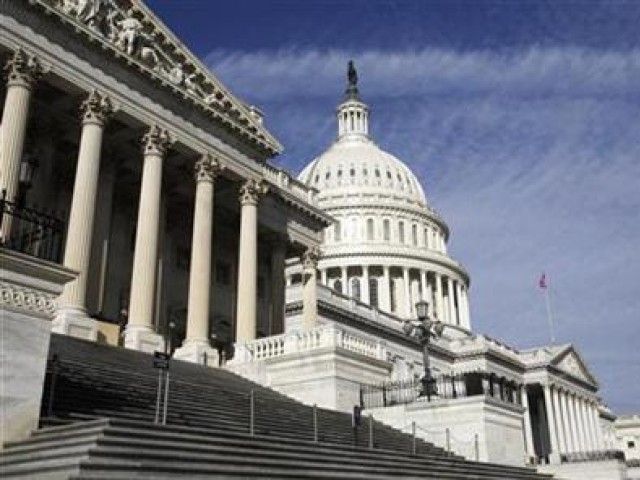 File photo of the U.S. congress - Reuters
CAIRO, Oct 10 (Reuters) - Egypt on Thursday criticised a decision by the United States to halt some military and economic aid to the army-backed government in the wake of a crackdown on the Muslim Brotherhood.

Washington's decision halts tank and fighter aircraft deliveries but continues support for counter-terrorism activities. Egypt is the second-largest recipient of U.S. aid after Israel.
"The decision was wrong. Egypt will not surrender to American pressure and is continuing its path towards democracy as set by the roadmap," Foreign Ministry spokesman Badr Abdelatty told a private Egyptian radio station.

The army ousted President Mohamed Mursi of the Muslim Brotherhood in July, installed an interim government and presented a political "roadmap" it promised would lead to fair elections.

The Brotherhood refuses to work with the military, which it says staged a coup and sabotaged Egypt's democractic gains after a revolt toppled autocratic President Hosni Mubarak in 2011.

Washington said it would withhold deliveries of tanks, fighter aircraft, helicopters and missiles as well as $260 million in cash aid from the military-backed government, pending progress on democracy and human rights.

But the State Department said it would continue military support for counterterrorism, counter-proliferation and security in the Sinai Peninsula, which borders U.S. ally Israel. It will also continue to provide funding in areas such as education, health and private sector development.