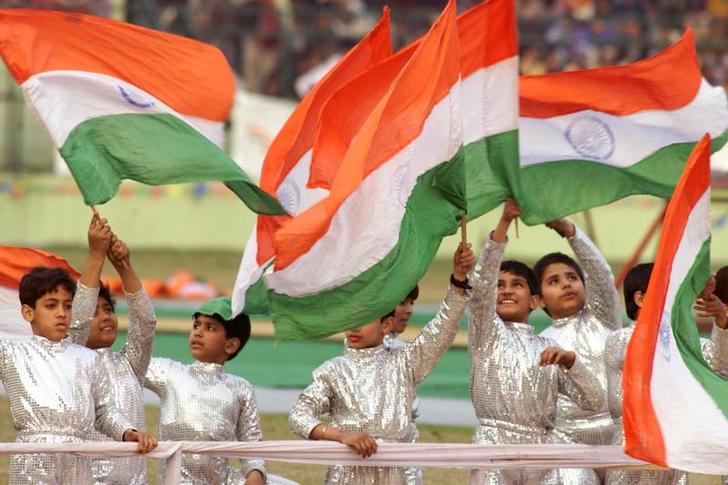 Indian schoolchildren wave national flags in New Delhi January 27 at a function presided over by Prime Minister Atal Behari Vajpayee.
The size of India's investments in Egypt is expected to be doubled through 50 Indian companies working in different fields in Egypt, Indian Ambassador to Egypt Navdeep Suri said on Monday.
India's investments in Egypt have doubled during the past 10 years, Suri stated.
The investments of Indian companies in Egypt amount to almost $2.5 billion in different projects, the ambassador said in a statement reported by the state news agency.
These projects which are located in Cairo, October 6, Port Said, Alexandria, Suez, and Ismailia provide 35 thousand direct and indirect job opportunities.
Minister of Industry Hatem Saleh had said towards the end of 2012 that Egypt and India are discussing forming a joint business council to enhance economic cooperation.