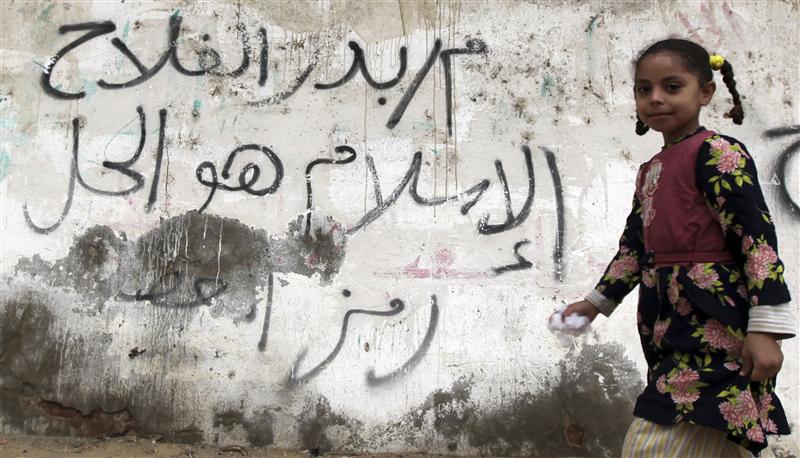 A young Egyptian girl walks in a Monofeya neighborhood with the phrase, Islam is the solution drawn on the wall behind her. Reuters.
The 'Egyptian Association for the Assistance of Juveniles and Human Rights' condemned the continued attacks on children's rights and what it described as "strange" and unrealistic suggestions made by the constituent assembly who is rewriting the country's constitution.

Head of the association Mahmoud al-Badawy argued that calls to amend the definition of "child" (lowering it from 18 to 16 years old), lowering women's legal marriageable age to nine years old and decreasing mothers' custody to seven years old all violate international agreements on children's rights, reported the Middle East News Agency.

Badawy asked President Mohamed Mursi and Prime Minister Hisham Kandil to take effective measures to ensure that the rights of Egyptian children are preserved and not messed with.