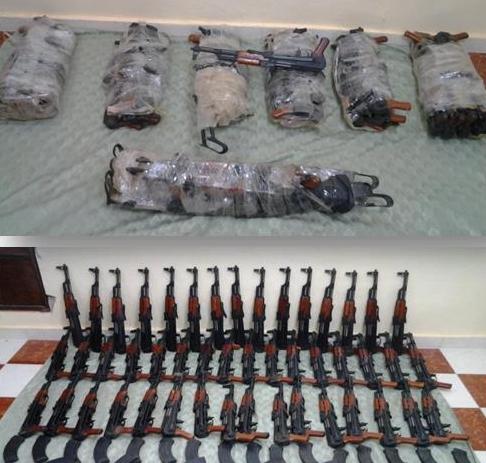 Egyptian armed forces were able to successfully thwart an attempt to smuggle arms into Egypt from the Western border shared with Libya on Wednesday, January 30, 2013. Handout
Egyptian border guards confiscated ten explosive devices and five rockets in Sinai's Rafah on Sunday, reported the state news agency.
The vehicle carrying arms was stopped earlier after an exchange of fire between assailants and security forces near the Rafah border.
Border guards, supported by army forces, are currently searching the region to capture the perpetrators.
Attacks by extremists on security forces have increased since the ouster of Islamist President Mohamed Mursi in August.
An Egyptian policeman was killed when assailants launched an attack on a Arish police station in the Sinai Peninsula early on Sunday.