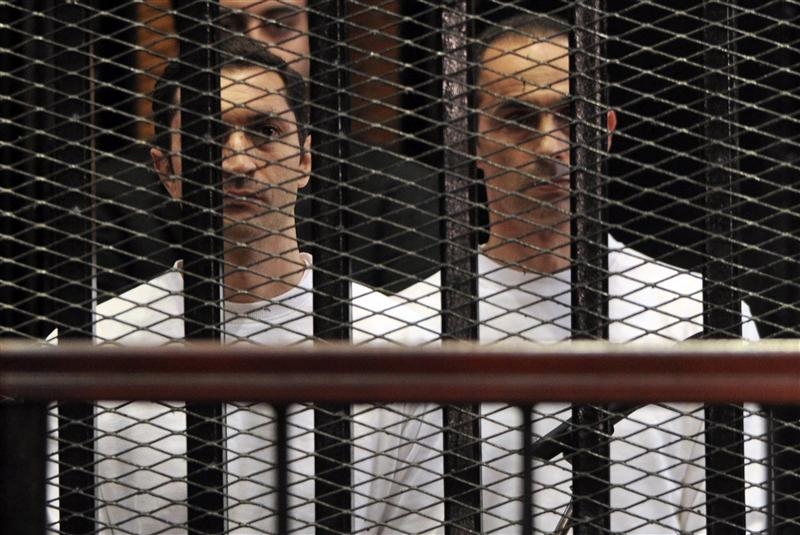 Alaa and Gamal Mubarak (R), sons of former Egyptian president Hosni Mubarak, stand in a cage during their trial at the police academy in Cairo August 15, 2011. Stringer/REUTERS
Egypt's Public Funds Prosecution, under the supervision of the general attorney, has recovered around 850 million Egyptian pounds for the state in addition to a land plot in Hurghada worth 162.5 million pounds.
According to the Middle East News Agency (MENA), these funds were recovered within a period of 24 days.
The prosecution stated that this procedure is part of "a new vision to recover funds which were stolen and smuggled by a number of ex-regime figures."
Once these figures return the smuggled funds, the cases filed against them will be dropped.
The authority has already taken the legal settlement procedures with the defendants who had obtained these lands and dropped the charges against them.