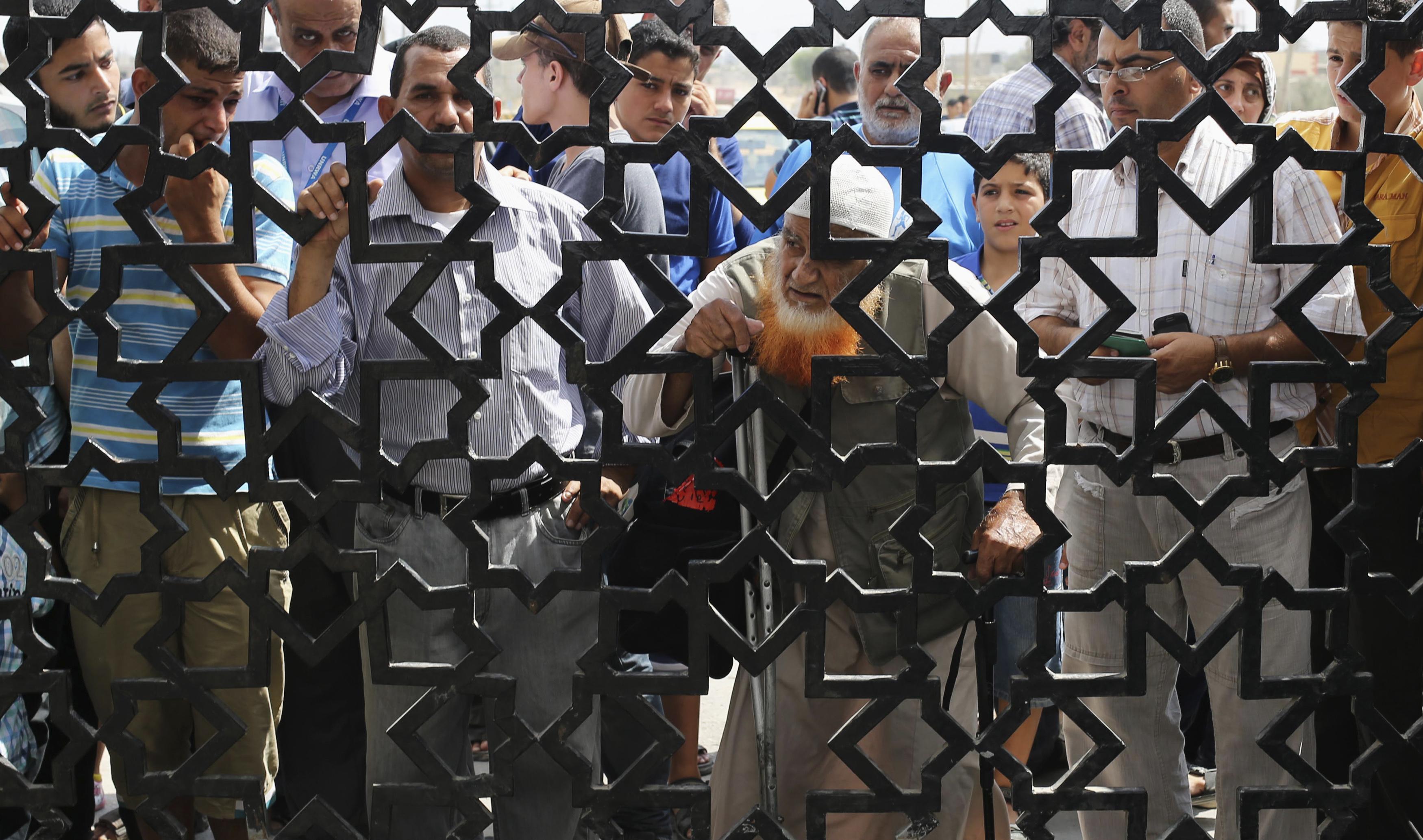 People, hoping to cross into Egypt, stand behind a gate as they wait at the Rafah crossing between Egypt and the southern Gaza Strip August 5, 2014. REUTERS/Ibraheem Abu Mustafa
CAIRO, Aug 21 (Aswat Masriya) - More than 6,000 people crossed between Egypt and Gaza strip through the Rafah crossing over the past four days, a Rafah crossing official said on Friday.
State-run news agency MENA reported that 3,674 people left Egypt for Gaza while 2,655 others crossed into Egypt.
Although Egypt has kept the crossing open for four days since Monday, it has largely kept it shut down since October, with exceptions.
The densely populated Gaza strip is run by the Islamic Resistance Movement (Hamas), which took over the strip in 2007.
Gaza has been under siege since then and the border crossing is currently the strip's main exit and entry point.
The shutdown of the crossing came after militant attacks in Egypt's North Sinai province left over 30 security personnel dead on October 24, 2014, in one of the deadliest militant attacks in Egypt since a wave of insurgency surged in mid-2013.
The decision to open the crossing for these four days comes at the request of Palestinian Authority President Mahmoud Abbas, the Palestinian Embassy in Cairo said in a statement emailed to Aswat Masriya on Saturday.
The move is to "alleviate the suffering" of the Palestinian people in the Gaza strip, the embassy said.