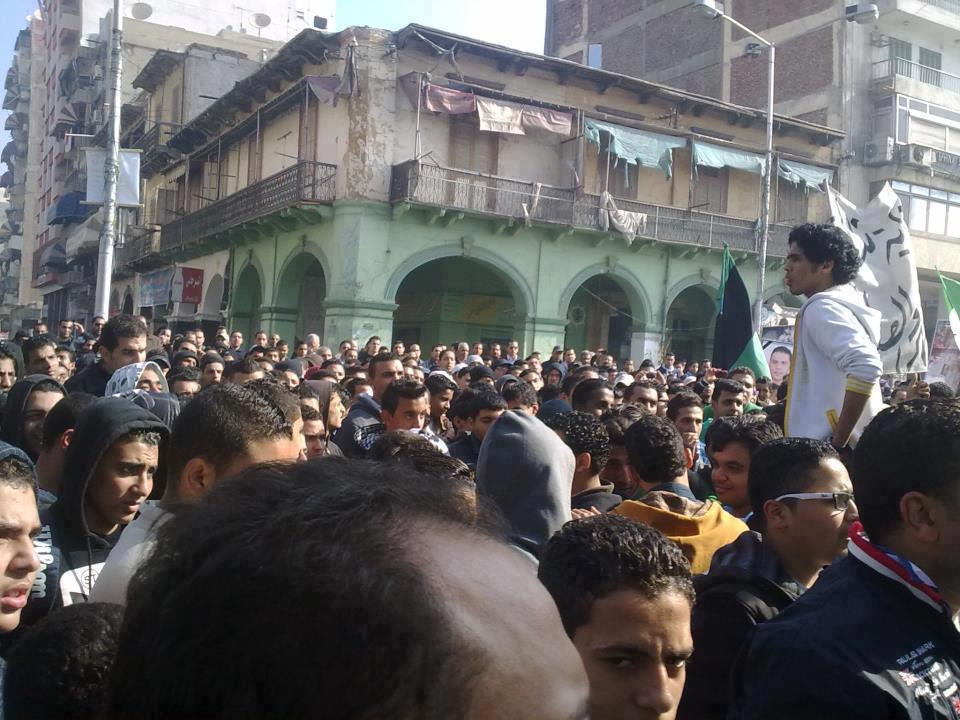 Civil disobedience in Port Said - Photo from Facebook
Most of the government facilities resumed work on Sunday after a civil disobedience that lasted for four month in Port Said as the Armed Forces patrolled the governorate.
Port Said witnessed an outbreak of violence were 42 people were killed following a verdict sentencing 21 defendants to death for involvement in a case dubbed as the "Port Said massacre" where football riots in February last year resulted in the death of over 70 people.
In an attempt to contain the violence, the president had declared a state of emergency in the three coastal governorates, including a curfew.
Hundreds of residents started a civil disobedience, demanding justice and an apology from the president and his administration for what they believe is negligence of their demands.
The Armed Forces started securing the Security Directorate of Port Said on Friday after clashes in the area between security forces and protesters that lasted for a week.
Work resumed in most government facilities, ports and the Free Investment Zone of the city.
Students were still absent from schools though as most parents feared the occurrence of any repercussions in the city.