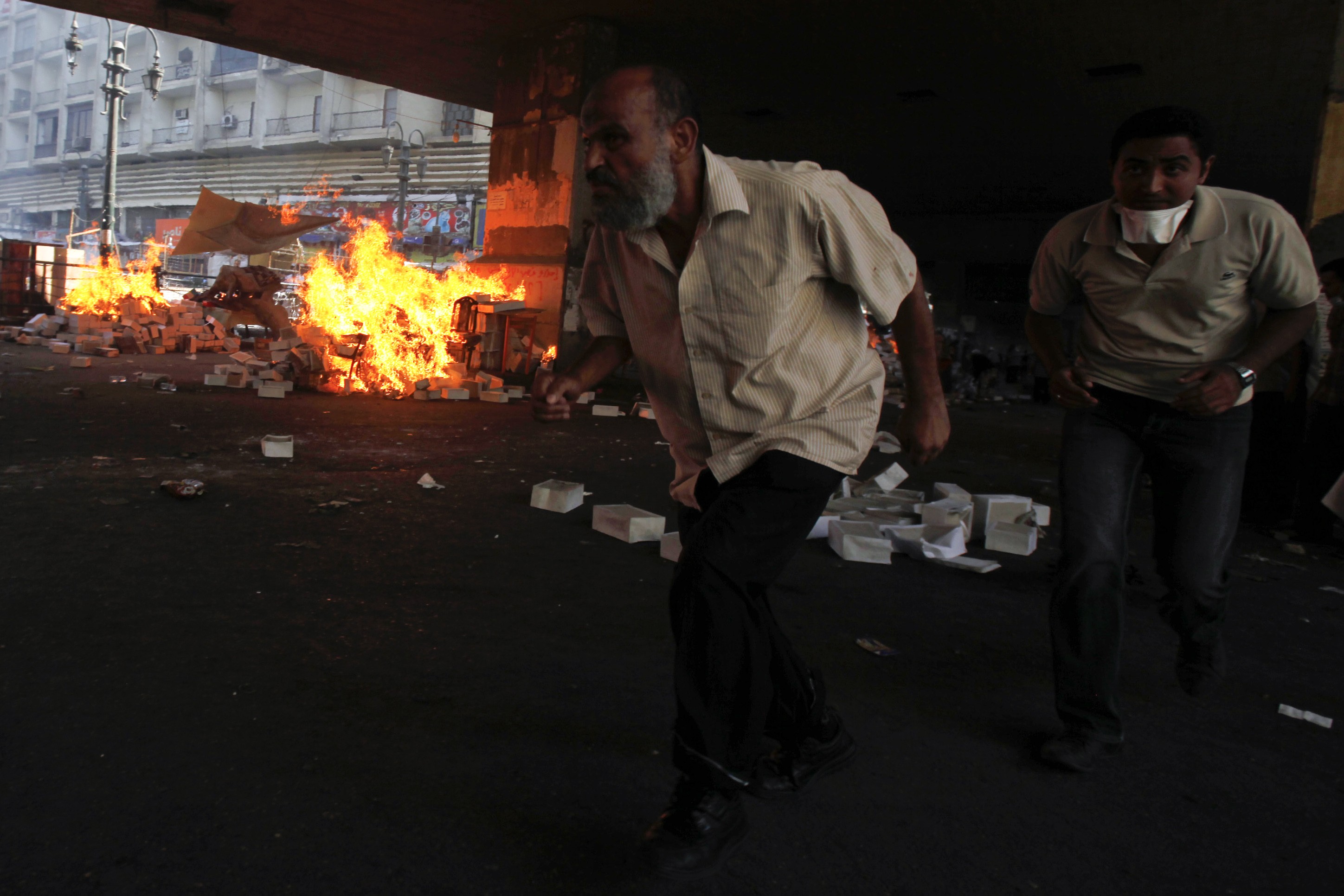 Supporters of deposed President Mohamed Mursi run for cover during clashes in front of Azbkya police station at Ramses Square in Cairo August 16, 2013. REUTERS/Amr Abdallah Dalsh
CAIRO, Aug 27 (Aswat Masriya) - The Suez Military Court sentenced 40 defendants to prison terms ranging from 6 to 15 years for vandalism charges on Thursday.
Eleven defendants were sentenced to six years in prison. The remaining 29 defendants were sentenced in absentia to 15 years in prison.
All defendants were charged with vandalism, possession of explosives and inciting the torching of vehicles belonging to the Suez Oil Processing Company, a public sector firm. The events date back to an incident in February.
Defendants include Saad Khalifa, an officer of the banned Muslim Brotherhood in Suez.
Egypt listed the Brotherhood as a terrorist organisation in December 2013 and insists it is behind the wave of militancy which has targeted security personnel since July 2013.
The Brotherhood continuously denies the accusations.