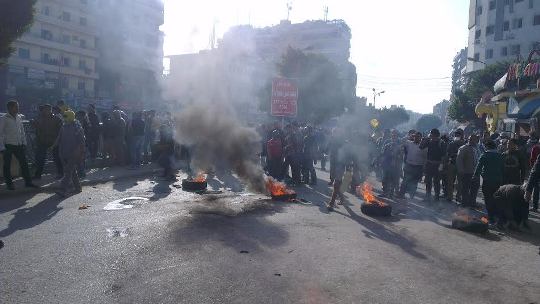 Clashes between Fayoum residents and Muslim Brotherhood supporters on January 24, 2014 - Aswat Masriya
CAIRO, Aug 28 (Aswat Masriya) - Two people were killed in clashes with security forces in Fayoum south west of Cairo on Friday, a security source told the state news agency MENA.
The two killed individuals were hiding in a village in Fayoum when security forces attempted to arrest them, reported MENA.
They were both wanted by the authorities, with 20 arrest warrants issued against them for complicity in "terrorist" attacks, the news agency reported.
The pro-Mohamed Mursi Anti-Coup Alliance meanwhile said the two individuals were "killed by security forces in cold blood", in a statement.
"Retribution is our duty so long as we live," the alliance said.
Violence has escalated in Egypt following the military ouster of former President Mursi in July 2013, after mass protests against his rule.