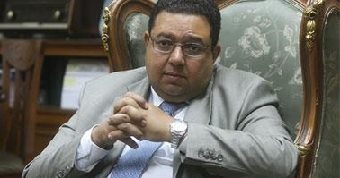 Zeyad Bahaa al-Din - photo from Facebook
The basic supplies' prices will decrease by 10 to 15 percent for one week in consumer complexes, said Zeyad Bahaa al-Din, Egypt's deputy prime minister and minister of international cooperation.
The list of supplies includes cooking oil, flour, pasta, ghee, butter, meat, poultry, juice, jam, beans and tomato sauce, Bahaa al-Din told the Middle East News Agency on Tuesday.
These supplies will be made available in adequate quantities in all 1200 consumer complexes in Egypt, Bahaa al-Din added.
A ministerial meeting held earlier discussed the general economic situation in Egypt and the urgent needs of citizens during the current phase.
The meeting, headed by Prime Minister Hazem al-Beblawi, also included discussions on measures the cabinet can take immediately.