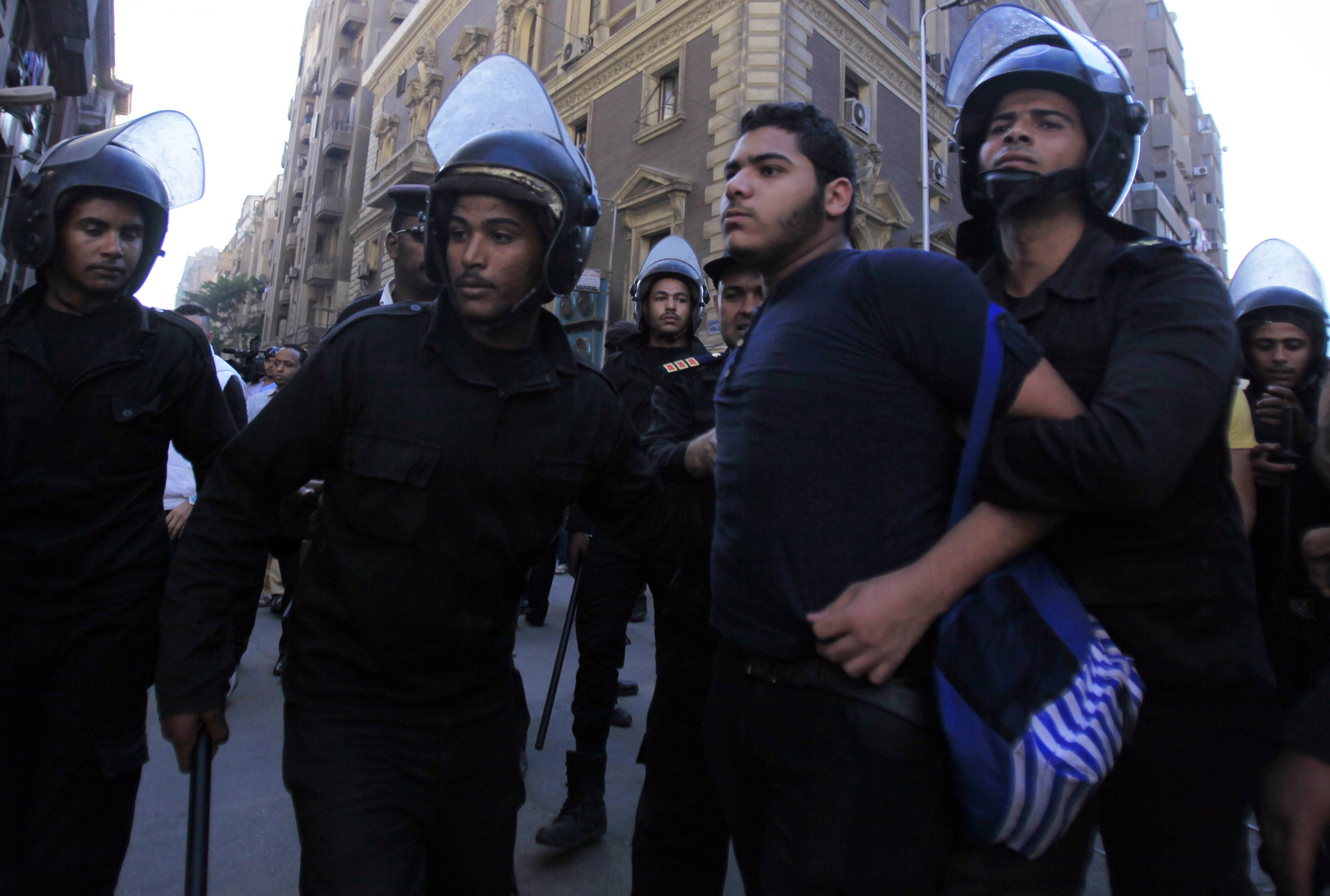 Riot police detain a man, who was protesting against a new law restricting demonstrations, in downtown Cairo November 26, 2013. REUTERS/Amr Abdallah Dalsh
CAIRO, Dec 1 (Aswat Masriya) As Egypt passes a new protest law that largely restricts the right to demonstrate, a new mobile application has appeared to help those arrested make known their whereabouts.
The new mobile application "Beyt2ebed 3alia" (I am being arrested) allows users to alert their families, friends and lawyers when they have been captured.
The text messages that are sent to the specified contact list, which the user chooses beforehand, include GPS information as well to reveal their location.
This application, developed by entrepreneur Badr Moharam, requires no internet access and is compatible with Android and Blackberry.
A protest law passed recently obliges protesters to inform the authorities of their demonstrations three days prior to staging them.
Security forces dispersed a protest by the Shura Council last Tuesday, arresting tens of protesters who had gathered to denounce a constitutional article that allows the trying of civilians at military courts and the disputed protest law.