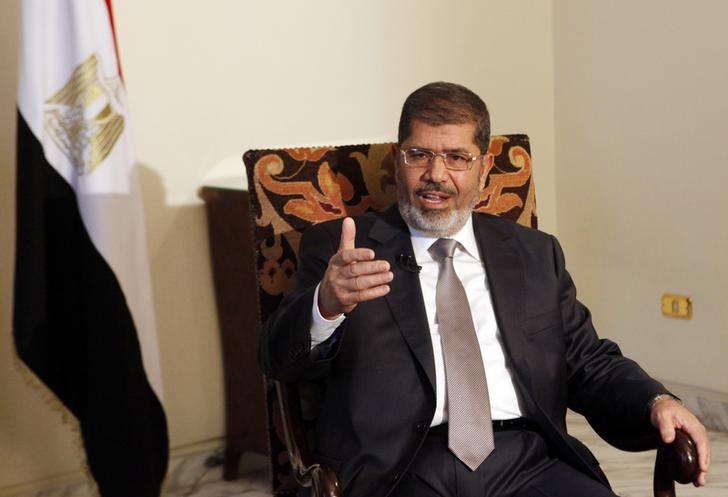 Egyptian President Mohamed Mursi talks during an interview with Reuters at the Presidential palace in Cairo, August 27, 2012. REUTERS/Asmaa Waguih
President Mohamed Mursi on Thursday reaffirmed his complete trust in the armed forces and its national role in defending the state and its vital and national institutions.
Mursi met with head of the Armed Forces and Minister of Defence and Military Production First Lieutenant General Abdel Fattah al-Sisi at the presidency in Cairo.
Mursi and al-Sisi discussed a number of issues including the role of the armed forces in securing Egypt's borders in different strategic directions, the presidency said in a statement on its Facebook page.