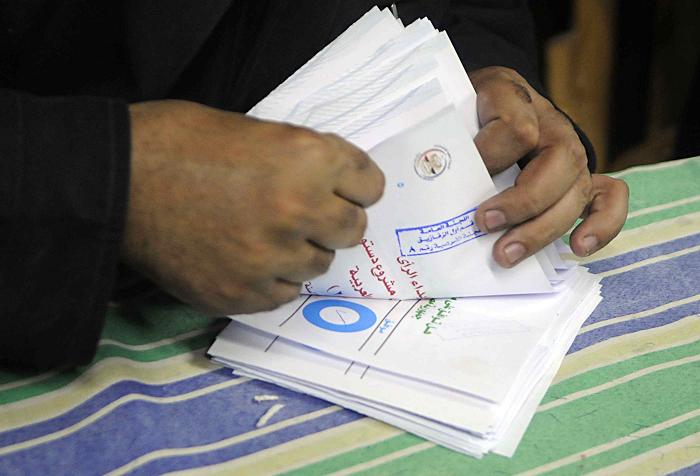 An electoral worker counts ballots after polls closed in Zagazig, about 62.5 km (38.8 miles) northeast of Cairo December 15, 2012. REUTERS/Stringer
Egypt's Administrative Court referred appeals to annul the first round of the referendum on the new constitution to the Board of State Commissioners on Tuesday.

A draft constitution written by an Islamist-dominated assembly is currently being put to a referendum despite outrage from opposition forces who argue it does not represent all Egyptians.

Islamists on the other hand believe that the charter is an essential step in order for Egypt to move forward towards stability and democracy.

The first round of the referendum took place on Saturday, December 15, while the second is scheduled for December 22.

Preliminary results of the first round show that the majority of Egyptians approve of the controversial charter but a number of rights group have called for a rerun, listing violations that marred the vote.