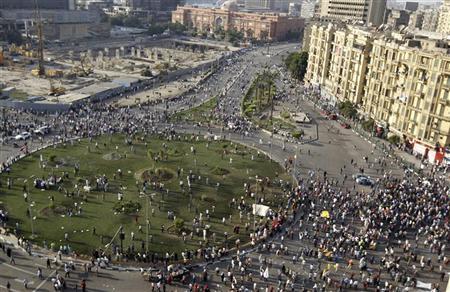 Archive photo of Tahrir Square - Reuters
A state of calm prevailed in Cairo's Tahrir Square on Friday morning before a planned demonstration which several revolutionary parties and forces have called for.

Participants in today's demonstration demand retribution for the martyrs, early presidential elections and the release of all detainees.

Traffic movement is normal in Tahrir Square, reported the Middle East News Agency.