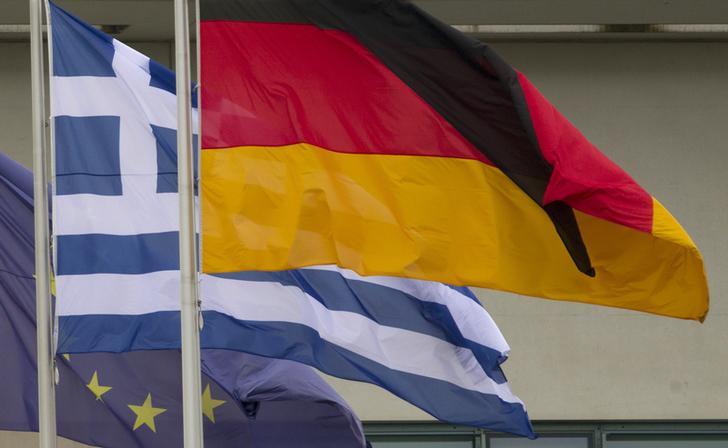 European, Greek and German flags fly outside the Chancellery in Berlin, August 24, 2012. REUTERS/Thomas Peter
Germany's Foreign Minister Guido Westerwelle arrived in Cairo on Wednesday evening for a three-day visit during which he will meet with a number top Egyptian officials to discuss the latest updates in Egypt.
Westerwelle will also discuss bilateral relations between Egypt and Germany.
The visit is the first for a foreign minister since former president Mohamed Mursi was ousted following mass demonstrations on June 30.
Catherine Ashton, the European Union's foreign policy chief, concluded on Tuesday her visit to Egypt during which she met with interim President Adli Mansour, Vice President Mohamed ElBaradei, Prime Minister Hazem al-Beblawi, Defense Minister Abdel Fattah al-Sisi and former president Mohamed Mursi.