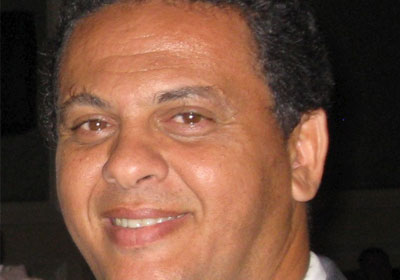 Head of the Free Egyptians Party Ahmed Saeed - photo from Shorouk
Chairman of the 'Free Egyptians' Party, Ahmed Saeed, said on Monday that Egypt has become divided under President Mohamed Mursi, adding that the Islamist leader is not aware of the people's rejection of him and his Muslim Brotherhood.
"He cannot convince a child before an adult that he is Egypt's president," Saeed said in a phone call to a satellite channel on Monday afternoon.
He added that the president must be completely isolated from the events that are taking place in the country to call for elections at a time where there is civil disobedience in coastal governorates.
"You are not a president for all Egyptians, you are only a president for the Muslim Brotherhood," Saeed said, asking Mursi if he is aware that he has divided Egypt.
The chairman of the liberal party insisted that the president's talk about an anti-revolution returns Egypt to the policies of the former regime that a 2011 revolt toppled it.
Saeed called for dialogues with the president to be aired live, not recorded and edited, for transparency and credibility.