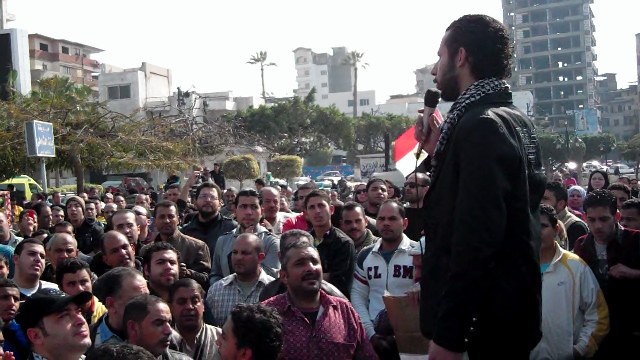 Demonstrations in Damietta on the second anniversary of the January 25 revolution - Aswat Masriya
Twenty-five people were injured in confrontations between supporters of deposed President Mohamed Mursi and residents in Damietta on Wednesday.
An eyewitness told Aswat Masriya that violent confrontations erupted at Damietta's Nile Corniche after Mursi supporters marched while chanting anti-army slogans and insulting the head of the army Abdel Fattah al-Sisi.
In response, residents formed barricades and blocked the march from passing through.
The eyewitness added that the protesters then fired birdshots and live rounds leading to many injuries.
More residents gathered and some responded by hurling stones and birdshots at the Brotherhood supporters.
Some vehicles at the corniche were destroyed during the attack, which left many wounded from both sides, before the residents managed to disperse the demonstrations.
Ambulances arrived at the scene and transferred the wounded to a local hospital to receive medical attention.