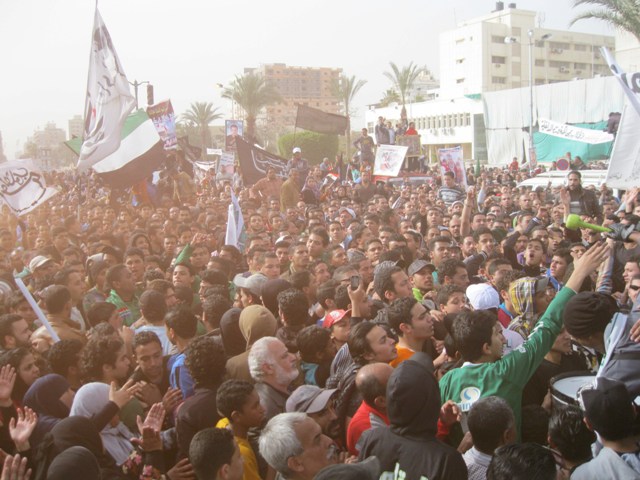 Thousands of anti-Mursi protesters rally in Port Said on February 22, 2013 - Aswat Masriya
One person was killed and five others were injured after an explosion rocked a march in Port Said's al-Shohadaa Square on Friday night, al-Jazeera Mubasher Misr reported.
Port Said's security headquarters' director is investigating the scene of the explosion with a bomb squad.
The total number of injured people is not known yet, deputy head of the Health Ministry in Port Said said.