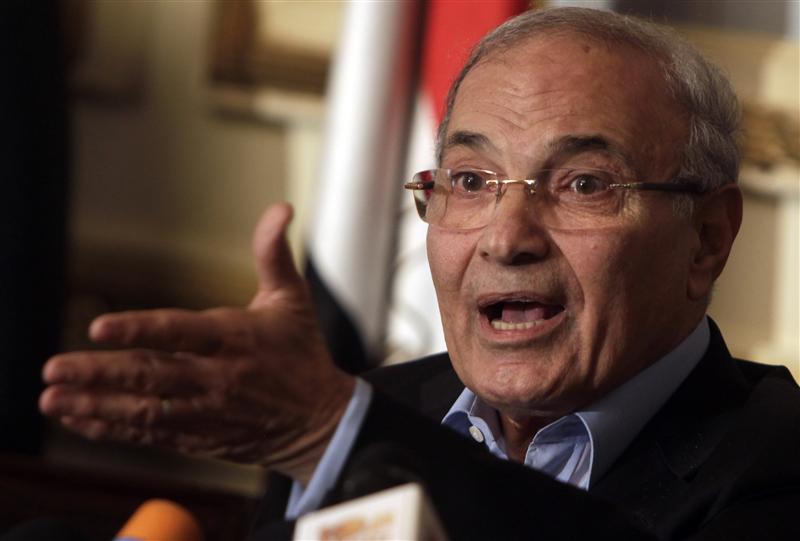 Hopeful presidential candidate Ahmed Shafiq - Amr Dalsh/REUTERS
Defeated presidential candidate Ahmed Shafiq has described the situation in Egypt as a mess, arguing that those in power do not qualify to manage a supermarket.

The former prime minister said in a phone call to an Egyptian satellite channel on Wednesday, "We gambled with our future when we voted for those who do not deserve it. This is nonsense. We must face the truth, these people are ignorant and even if there are no defects, they lack knowledge of management."

Commenting on a recent tragic train accident, he said, "Egypt is continuously bleeding every day. I think that we are in a catastrophe. May God compensate us so we can stop this nonsense that the country is facing every day."

A train traveling from Upper Egypt to Cairo derailed on Tuesday morning, killing 19 conscripts and injuring 107.

Shafiq accused the presidential elections, where he lost to President Mohamed Mursi, of being rigged, adding that it is a shame that some people voted for "someone who cannot manage a supermarket."

He called on the government to present statistics to show "how many trains must crash and how many lives must be lost" for it to learn how to manage the country.

He added that the "civilized world" elects a president according to his management expertise not to whether he prays or fasts, "Everyone in Egypt prays and fasts."

Following his defeat, Shafiq traveled to the United Arab Emirates in June 2012 and is yet to return. An Egyptian court had accused him of corruption but he denied all charges arguing they are of political nature.