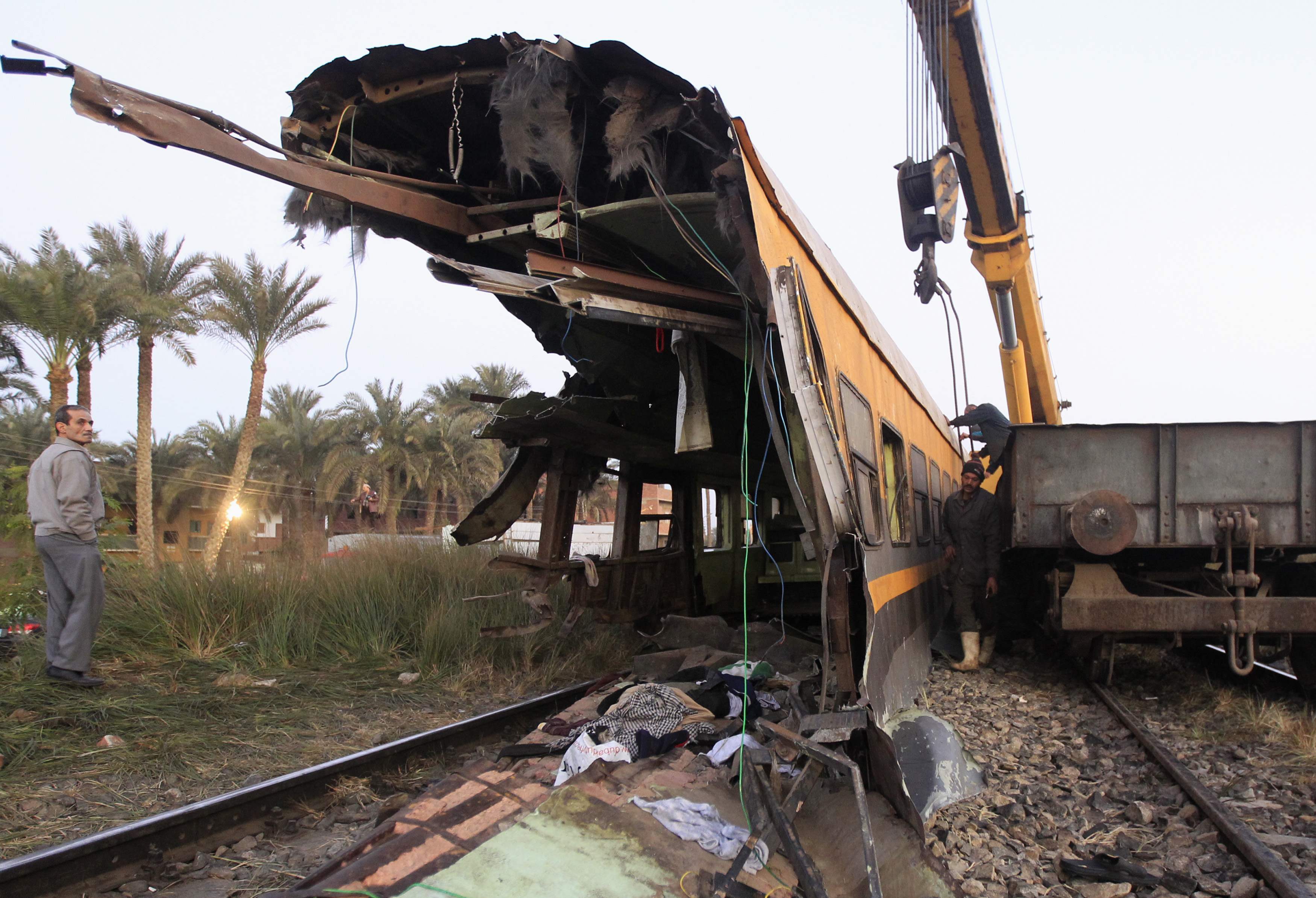 REUTERS/Mohamed Abd El Ghany
Egypt's National Council for Human Rights (NCHR) formed on Tuesday a facts-finding committee to investigate the tragic Bardashin train accident that happened overnight.
A train traveling from Upper Egypt to Cairo derailed on Tuesday morning, killing 19 conscripts and injuring 107, in yet another traffic tragedy.
In a similar incident, 50 people, mostly children, were killed when a school bus crashed into a train in a city South of Cairo last November.
The Council urged the government not to hold junior employees liable for the accident and use them as "scapegoats" which is the scenario that usually occurs in such incidents.
NCHR demanded immediate investigations of the circumstances surrounding the accident and an assignment of technical experts to determine the causes.
"The recurrence of such incidents (trains accidents) is a violation of the citizen's right to life," said a statement issued by NCHR on their official website.
In a comment on the administration's failure to safeguard the railway, NCHR said that "the absence of standards in such a vital facility had caused recurring disasters that killed dozens of Egyptians."
The statement called for binding recommendations to ensure compliance with safety standards.
It stressed on the necessity of holding the responsible moderators of the railway facility liable.
NCHR also demanded an adequate compensation for the families of the victims and an urgent providing of the necessary treatment for the injured.