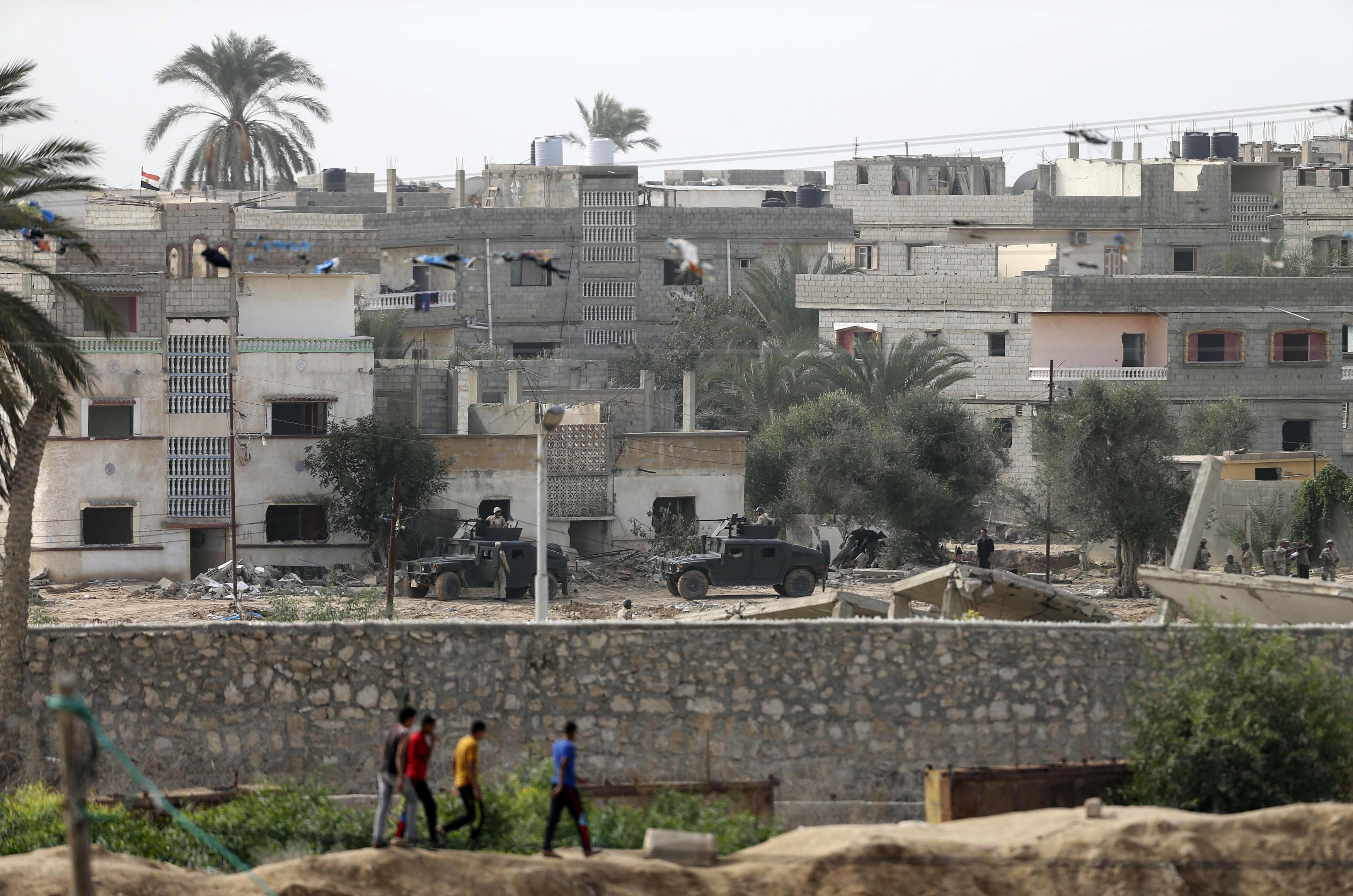 Egyptian soldiers keep guard during a military operation in the Egyptian city of Rafah, near the border with the southern Gaza Strip November 2, 2014. Egypt began clearing residents from its border with the Gaza Strip on Wednesday to create a buffer zone following some of the worst anti-state violence since President Mohamed Mursi was overthrown last year. REUTERS/Ibraheem Abu Mustafa
CAIRO, Apr 22 (Aswat Masriya) - The head of the investigation unit in a police station in North Sinai died after battling injuries sustained in a deadly explosion for more than a week, the Interior Ministry said on Wednesday.
The ministry made the announcement in a statement on its Facebook page.
The blast took place on April 12 and targeted the police station where the deceased worked.
More than a dozen were killed in North Sinai on the same day, in two separate attacks, including security personnel from the police and the military.
In one incident, a military vehicle exploded on a road in North Sinai's Sheikh Zuweid, leaving six military personnel killed and two more injured, the armed forces spokesman said.
Later, on the same day, another explosion occurred outside the al-Arish Police Station leaving eight dead, including policemen, a civilian and a suicide bomber killed.
Militancy inside Egypt has seen a significant rise since July 2013, with most attacks targeting security forces in North Sinai.
In an intensified campaign to battle the insurgency, security forces killed over 300 suspected militants in security campaigns in North Sinai during the months of February and March, the armed forces spokesman announced in a number of separate statements.