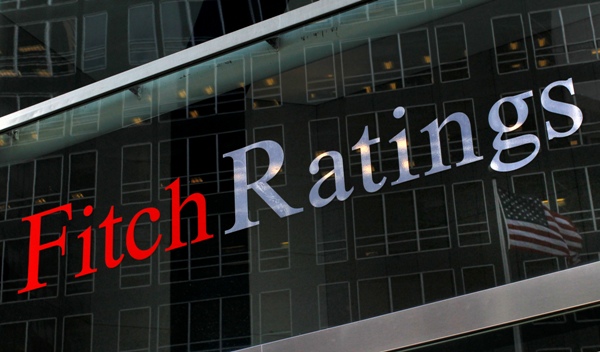 A flag is reflected on the window of the Fitch Ratings headquarters in New York February 6, 2013. REUTERS/Brendan McDermid
Fitch Ratings upgraded Egypt's credit rating one step to "B" from "B-" citing structural reforms the government has undertaken including reducing fuel subsidies.
"Fuel subsidy cuts and tax hikes have been implemented as part of a clear five-year fiscal consolidation strategy," The agency said in statement late Friday. "Power shortages are being tackled, overdue payments to oil companies reduced, investment laws revised and disputes with foreign investors settled. The measures appear to have strong political backing."
Egypt government has introduced a series of reforms to revive an economy suffering from weak growth, high inflation and rising unemployment. In July, it cut energy subsidies raising prices by up to 78 percent in a bid to reduce the budget deficit to 11 percent of GDP, down from 12.8 percent last year.
Fitch said Egypt's Outlooks are stable, meaning that upside and downside risks to the rating are balanced. Factors that could lead to negative rating action include disruption of aid from Egypt's oil rich Arab allies and militant attacks on that "undermine economic activity."
Following the ouster of Islamist president Mohamed Mursi in July 2013, oil-rich Gulf states pledged billions in support of the new regime. Egypt has received more than $11 billion in cash and oil products to date.