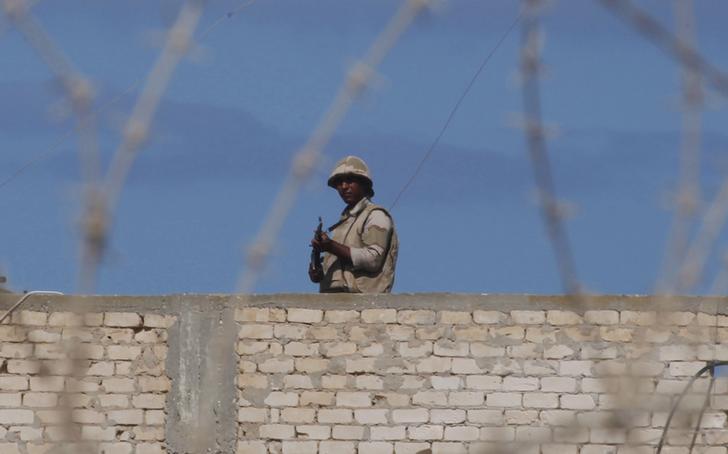 An Egyptian soldier guards the border between Egypt and southern Gaza Strip September 16, 2013. REUTERS/Ibraheem Abu Mustafa
SINAI, June 11 (Aswat Masriya) An Egyptian soldier was killed on Wednesday in a shooting by unknown assailants in Arish city in Sinai, Egypt's army spokesman said.
The shooting also resulted in the wounding of one conscript and a civilian.
The culprits escaped after the attack which wounded two security forces and one civilian, a security source told Aswat Masriya.
Security forces are currently combing the area in search for the attackers.
Attacks against security forces have increased since the ousting of President Mohamed Mursi of the Muslim Brotherhood last year.