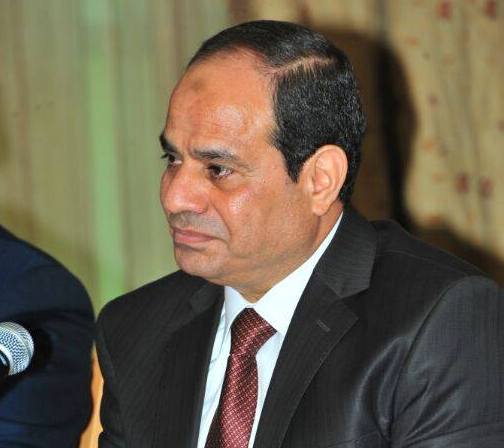 Presidential contender and former Defence Minister Abdel Fattah al-Sisi - photo from his electoral campaign
CAIRO, Aug 27 (Aswat Masriya) – Egypt's President Abdel Fattah al-Sisi is scheduled to embark on his first trip to the United States in September since his election as president.
The president will represent Egypt in the United Nations' General Assembly's 69th session, due to begin on September 16.
Sisi will then attend the UN Climate Summit, scheduled for September 23 in New York, according to a presidency statement.
UN Secretary General Ban Ki-moon has invited world leaders to the summit to "galvanise and catalyse climate action," according to the UN website. U.S. President Barack Obama is expected to attend the summit.
Egypt's relations with the U.S. have been tense since the military ouster of former Islamist President Mohamed Mursi in July 2013 at the hands of Sisi.
State Department Deputy Spokeswoman Marie Harf said the U.S. believes Sisi is leading the "democratic transition" in Egypt though the country has "a long way to go" in a U.S. State Department press briefing on August 18.