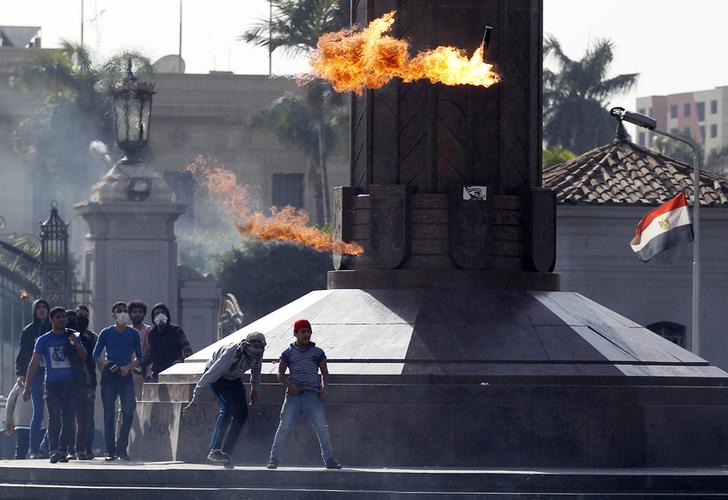 A masked student who is supporter of the Muslim Brotherhood and ousted President Mohamed Mursi throws a Molotov cocktail at riot police and residents during clashes outside Cairo University March 26, 2014.REUTERS/Amr Abdallah Dalsh
CAIRO, April 4 (Aswat Masriya) Egypt's cabinet approved the "anti-terrorism" law during its meeting on Thursday, said a government statement.

The law intensifies the penalty against crimes of terrorism and introduces new penalties for new crimes, Adel Labib, minister of local development, told Aswat Masriya.

The cabinet approved two projects to amend the penal code and the law of criminal procedures in relation to crimes of terrorism.