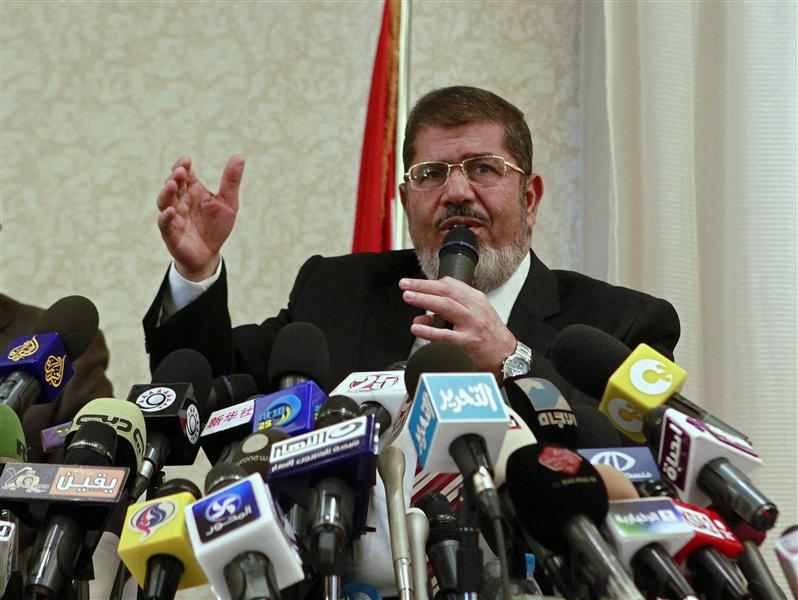 President Mohamed Mursi at a press conference in Cairo - Reuters
President Mohamed Mursi recalled on Wednesday Egypt's envoy in Israel following a brutal Israeli assault on Gaza Strip.
Mursi recalled the ambassador and directed Egypt's envoy at the United Nations to call for an emergency session at the UN's Security Council for talks over the assault on innocent Palestinians, presidential spokesman Yasser Ali said in a statement reported by the Middle East News Agency (MENA) on Wednesday.
The president also asked Foreign Minister Mohamed Kamel Amr to summon Israel's ambassador to Egypt and deliver a message protesting against the attack and emphasizing the necessity of immediate cessation of all forms of assault, Ali added.
Mursi asked Secretary General of the Arab League Nabil al-Arabi to call for an emergency meeting for all Arab foreign ministers, the spokesman stated.