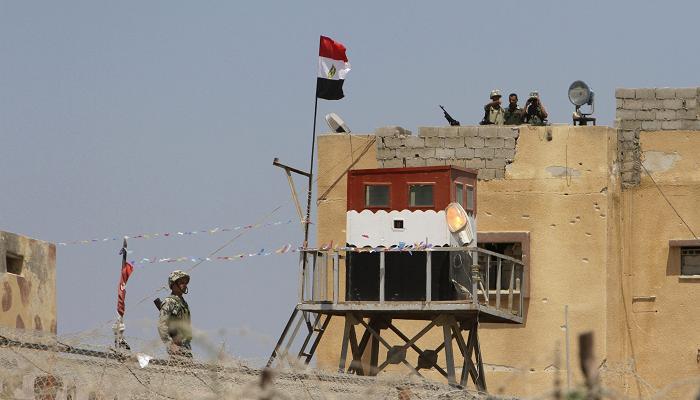 Egyptian soldiers stand guard on the border between Egypt and the southern Gaza Strip, near Rafah August 6, 2012.Ibraheem Abu Mustafa/Reuters
CAIRO, Aug 15 (Aswat Masriya) - Egypt will open its Rafah border crossing in both directions from August 17 to 20, the state news agency said on Saturday, citing official sources.
The decision to open the crossing for four days come at the request of Palestinian Authority President Mahmoud Abbas, the Palestinian Embassy in Cairo said in a statement emailed to Aswat Masriya.
The move is to "alleviate the suffering" of the Palestinian people in the Gaza strip.
Gaza, which shares a border with Egypt, is home to 1.8 million people and is currently recovering from destruction caused by 50 days of Israeli military operations last summer.
The densely populated enclave is run by the Islamic Resistance Movement (Hamas), which took over the strip in 2007.
Gaza has been under siege since then and the border crossing is currently the strip's main exit and entry point.
The crossing was last opened twice in June, from June 13 to 19 and from June 23 to 25.
Egyptian authorities have largely kept the Rafah crossing shut down since October, with the exceptions.
The shutdown of the crossing came after militant attacks in Egypt's North Sinai province left over 30 security personnel dead on October 24, 2014, in one of the deadliest militant attacks in Egypt since a wave of insurgency surged in mid-2013.
The United Nations Office for the Coordination of Humanitarian Affairs said, "so far in 2015, 7,504 Palestinians have exited Gaza via Rafah compared with 19,806 Palestinians in the equivalent period in 2014," in its latest weekly report published earlier this month.