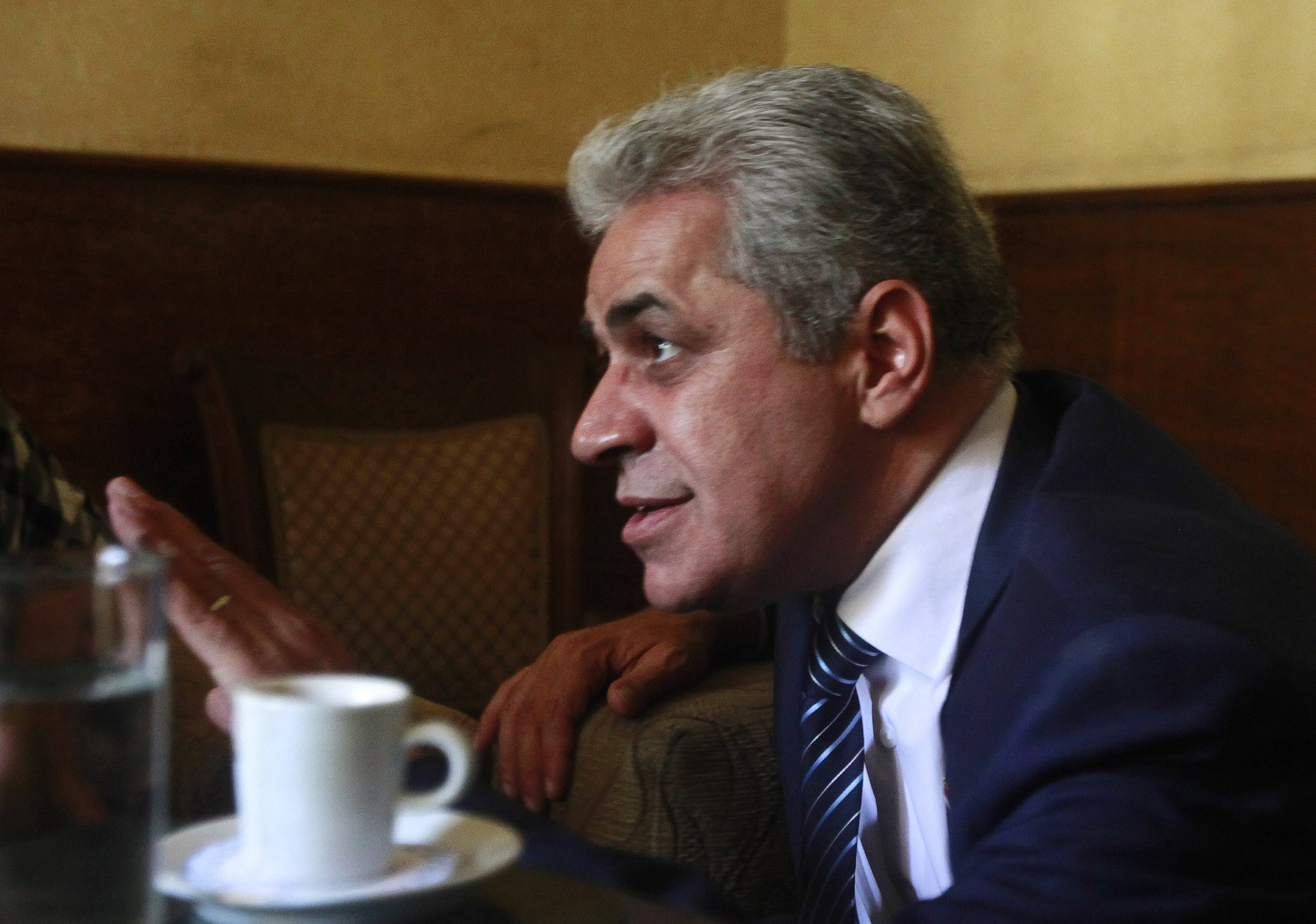 Presidential candidate Hamdeen Sabahi talks to the media in a cafe in Cairo May 24, 2012. Egyptians queued patiently to vote on Thursday, eager to pick their leader for the first time in a national history dating to the pharaohs, with Islamists and secular-minded rivals who served under deposed President Hosni Mubarak heading the field - REUTERS/Asmaa Waguih
Ex-presidential candidate Hamdeen Sahabi has called for the annulment of the referendum on Egypt's new constitution following the boycott of judges and the resignation of the newly-appointed Attorney General.

Judges of Egypt's State Council (Administrative Court) decided on Monday not to oversee the second round of the constitutional referendum that is scheduled for December 22.

Meanwhile, Attorney General Judge Talaat Ibrahim resigned from his post on Monday evening after hundreds of general prosecutors staged a sit-in by his office demanding that he steps down.

"The State Council Judges' boycott of the referendum and the resignation of the Attorney General are new victories for the independence of the judiciary... terminate the void referendum immediately," Sabahi, who is a member of the country's main opposition coalition (known as the National Salvation Front), posted on his Twitter account on Tuesday.

The first round of the referendum took place on Saturday, December 15, in 10 provinces while the second round is scheduled for the upcoming Saturday in 17 provinces.

The final results will be officially announced when the second round concludes.